Staff writers Eric Kolenich and Tim Pearrell make their picks for the high school football region championships.
No. 2 Manchester (12-0) at No. 1 Colonial Forge (11-0)
What: Class 6, Region B final
Need to know: Colonial Forge has a strong defense, as Forge has given up an average of 9 points per game this year. LB Max Kauthen leads the team with 67 tackles, and LB Michael Vinson has recorded 6.5 sacks. Since allowing 35 points in its season opener, Colonial Forge hasn't surrendered more than 14 in a game.
Forge will have its hands full with Manchester, which scores an average of 59 points and hasn't put fewer than 47 on the scoreboard this year.
Manchester's offense has a strong offensive line led by Will Pritchard (Virginia Tech pledge) and numerous playmakers. Start with QB Brendon Clark (Notre Dame), who has thrown for 1,771 yards, 30 touchdowns and no interceptions. Nineteen different players have caught a pass for Manchester, led by Kei'trel Clark's 18 catches for 346 yards. K.J. McNeil has 17 for 334 yards.
Isaiah Todd has rushed for 895 yards and 13 touchdowns, including 178 last week against Thomas Dale.
Colonial Forge also has an effective passing game. QB Madden Lowe has thrown for 1,889 yards, 25 touchdowns and six interceptions. His top target is Zack Kindel (594 receiving yards). Forge uses a number of ball carriers, led by Ernesto Bowen, who has 913 rushing yards.
Joshua Sarratt makes an impact as a rusher, receiver and defensive back.
Winner plays: The winner of No. 1 Ocean Lakes (12-0) vs. No. 2 Oscar Smith (11-1)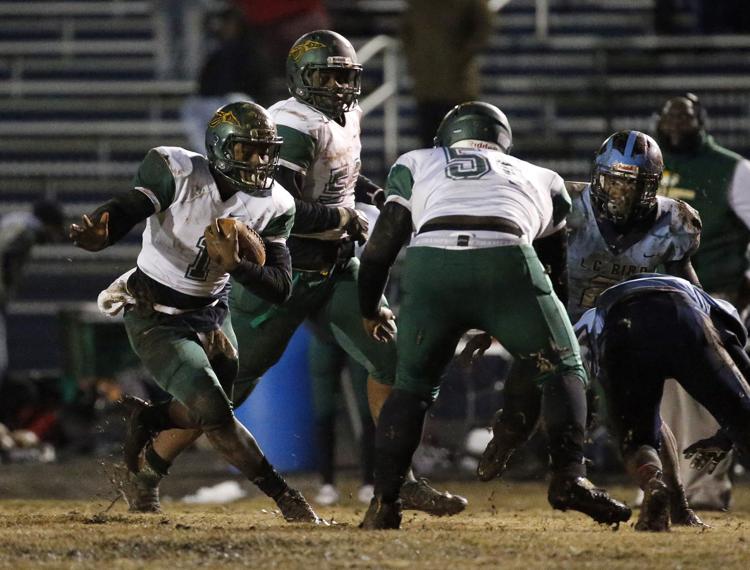 No. 3 Henrico (10-1) at No. 1 Highland Springs (12-0)
What: Class 5, Region B final
Need to know: Henrico and Highland Springs met Sept. 28, and Highland Springs rolled off a 40-6 victory. Though the result wasn't close, the 34-point margin was one of the closest games Highland Springs has played this year.
The Springers got a lot of production from short passes. QB D'Vonte Waller completed 18 of 24 passes for 250 yards and two touchdowns. Waller spread the ball among six receivers, and Ali Jennings (West Virginia) had four catches for 78 yards and a touchdown.
But Henrico will be without QB Jalon Jones, who is serving the second game of a suspension following a fight in the first round of the playoffs against Varina. In Jones' absence, RaQuan Barksdale and Hayden Vozar saw time at quarterback last week. Barksdale rushed for 79 yards, and Eric McDaniels added 67.
Henrico attempted only 10 passes, completing six. The Warriors' defense has been sharp so far in the playoffs, allowing 13 points to Varina and 7 to L.C. Bird.
Winner plays: The winner of No. 1 Indian River (12-0) vs. No. 3 Maury (11-1)
Eric: Highland Springs 35-13
Tim: Highland Springs 45-14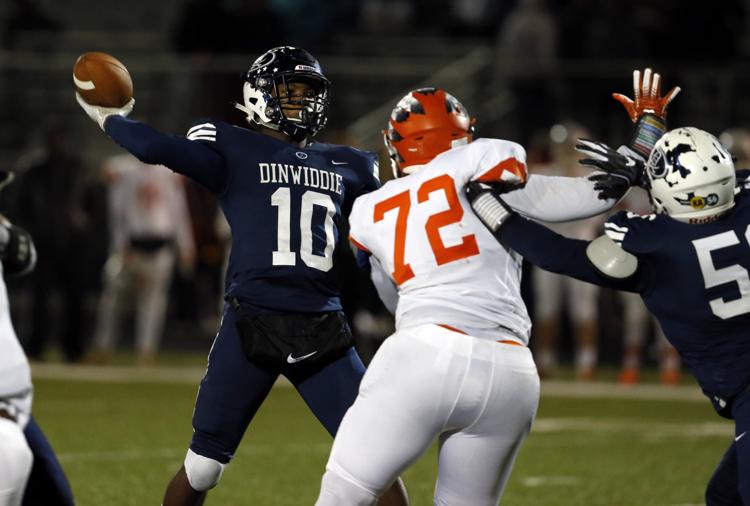 No. 4 Eastern View (12-0) vs. No. 3 Dinwiddie (11-1)
What: Class 4, Region B final
Where: Huguenot High School
Need to know: Last year, these teams met in the second round of the playoffs. Dinwiddie kicked a field goal in the final seconds and won 40-37. Eastern View QB Matt Lowry completed 23 of 44 passes for 398 yards, two touchdowns and two interceptions.
Lowry is back, but Eastern View has put more emphasis on running the ball this year. Lowry has carried 120 times for 1,267 yards and 24 touchdowns. Tre Holmes has added 159 rushes for 1,469 yards and 18 touchdowns.
Lowry has thrown for 1,103 yards, 15 touchdowns and four interceptions. The Cyclones scored at least 37 points in their first 11 games and beat Louisa 19-14 last week when he threw a 57-yard touchdown pass with 4.4 seconds left.
Dinwiddie has two 1,200-yard rushers, RB Tyre' Dalton (1,260 yards) and QB K'ymon Pope (1,212). Pope also has thrown for 1,572 yards, 13 touchdowns and eight interceptions. Pope has been the key to Dinwiddie's success, rushing or throwing all nine of Dinwiddie's touchdowns in the playoffs.
Trey Reese has been the Generals' top receiver, catching 27 passes for 531 yards.
Winner plays: The winner of No. 1 Lafayette (11-0) vs. No. 2 Lake Taylor (11-1)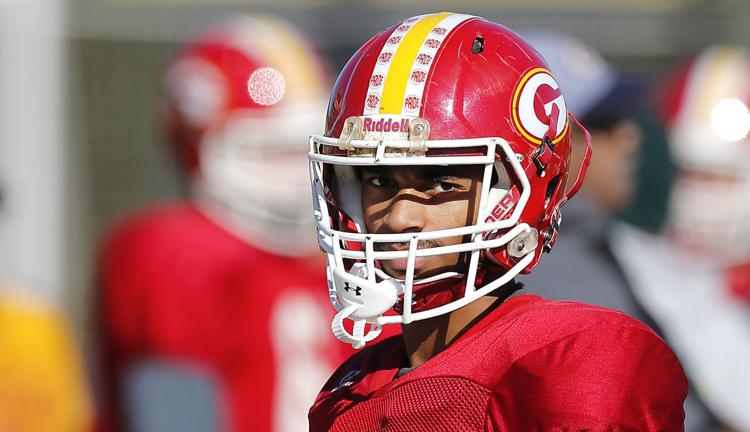 No. 3 Poquoson (9-3) vs. No. 1 Goochland (12-0)
What: Class 2, Region A final
Where: Fluvanna High School
Need to know: Both teams run the football and play good defense. Goochland has five players with more than 375 rushing yards. Quincy Snead (571) and Conner Popielarz (513) are the leading rushers. The Bulldogs issued their fifth shutout of the year last week when it beat King William 21-0.
Poquoson's Colten Hicks rushed for 145 yards and two touchdowns last week as Poquoson beat Amelia 24-14.
Poquoson's three losses came to larger classification schools, including Lafayette, which is still playing in the Class 4 playoffs, and York, which was eliminated last week in Class 3. Poquoson hasn't allowed more than 16 points in a game.
Winner plays: The winner of No. 1 East Rockingham (12-0) vs. No. 2 Central Woodstock (11-1)
---
Picks record
Last week: Eric 4-5; Tim 7-2
Season: Eric 210-70 (.750); Tim 221-59 (.789)
Pick of the week: Tim was one point away from a perfect pick last week when he predicted Flint Hill to defeat Benedictine 35-14. The actual score was 36-14.
---
Weather
It's going to be cold. Temperatures will be in the low 40s for the afternoon games and the low 30s for the 7 p.m. games. Winds will be low, as will the chance for precipitation.