Nick Hargrove is a relief pitcher for Douglas Freeman, so he's used to being called into the game at a moment's notice. But on Friday night, he had ample time to prepare.
He went to the bullpen to get loose in the fourth inning. Then he went again in the fifth, sixth and seventh. With two outs in the seventh inning, he finally entered the game.
The junior faced one batter, struck him out and ended the game, preserving a 6-5 win over Matoaca in the Class 5, Region B quarterfinals. Freeman will face Deep Run — which upset Mills Godwin — on Wednesday at Godwin in the region semifinals.
Hargrove has been entering games in high-pressure situations all season. But none was as high-pressured as this — runner on second, one-run lead, postseason game.
"It was the most nerve-racking thing I've ever done in my life," he said. "Kinda scary."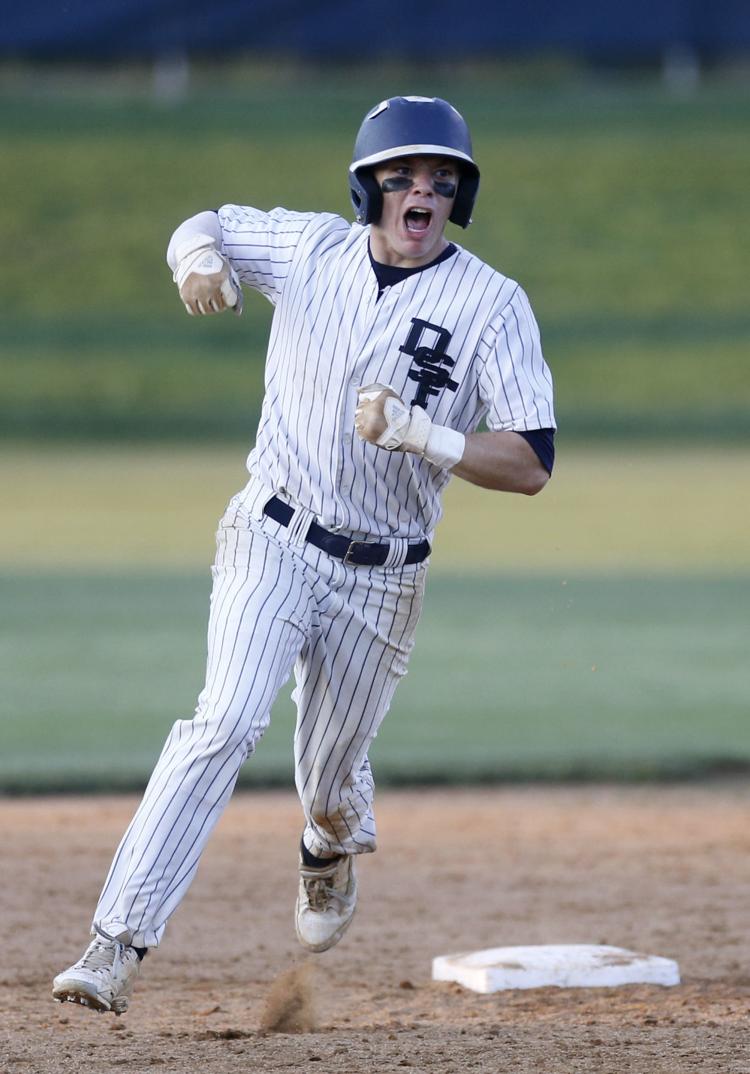 Freeman had built a 6-0 lead thanks to efficient pitching by starter Camden Lazar, a solo homer by Zach Schwertz and an RBI double by Liam Simpson. Trying to stretch his double into a triple, Simpson was cut down at third base. Nonetheless, Freeman had taken the lead and seized the energy.
"He's a momentum-builder," Hargrove said.
But Matoaca (13-5) had clawed back, scoring two runs in the sixth and three in the seventh. Lucas Carmichael doubled and stood at second base, representing the tying run.
Jake Green, a pinch hitter, was up to bat. On a 3-2 count, Hargrove threw a fastball over the outside edge of the plate, and Green didn't swing. The umpire called strike three, and the game was over.
"It felt good," Hargrove said.
It was the second time this year he's entered the game for a one-out save. He got one against Deep Run, too.
Lazar threw five innings, allowing four hits and one run. The senior lefty struck out three batters and induced several soft groundouts. Lazar is a four-year varsity starter and will pitch for the University of Tampa next year.
Alec Erickson entered in relief, but struggled to find the strike zone. Matoaca's Hunter Vaughn hit a two-run double in the sixth inning, then Carmichael hit an RBI double in the seventh. His hit caromed off the light pole in right field. He had reached third base, but the hit was judged a ground-rule double, and Carmichael was sent back to second. He finished 3 for 4 but was stranded at second base three times.
This Freeman team is one without superstars, Rebels coach Ray Moore said. But it's a team that's 17-3 and one win from the state tournament. In Hargrove's estimation, the Rebels have exceeded expectations.
"They've jelled so well," Moore said.
The baseball team has followed a similar path to the Freeman boys basketball team, which went 20-4 and reached the region semifinals with some level of surprise. There are three guys on the basketball team now on the baseball roster — Zack Schwertz, Grey Pappas and Michael Fortune.
That kind of energy can translate from one team to another, Moore noted.
---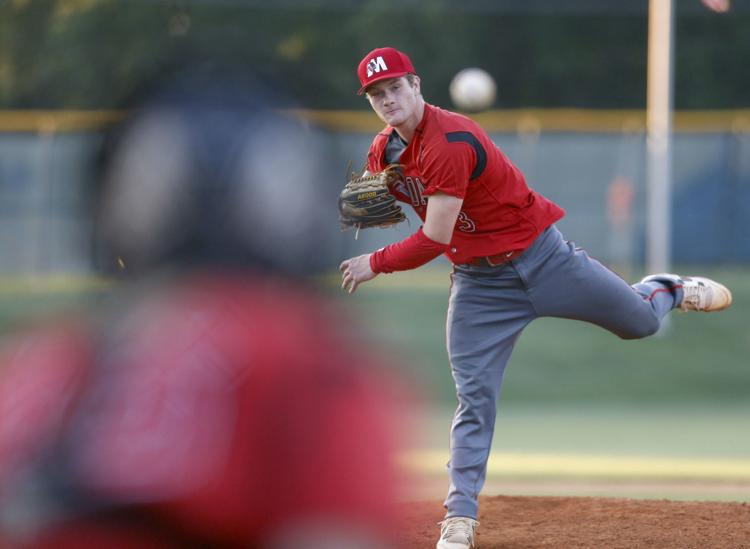 Matoaca 000 002 3 — 5 7 3
Douglas Freeman 004 020 x — 6 4 2
Waltman 3, Whitaker 3. Lazar 5, Erickson 1.2, Hargrove 0.1, W: Camden Lazar L: Jacob Waltman S: Nick Hargrove.
Records: Matoaca 13-5; Douglas Freeman 17-3