The first year of varsity swimming in Chesterfield County operated on a bit of a spectrum.
On one end, Cosby High School was blitzing the competition and racking up wins. On the other end, Meadowbrook High School was teaching fundamentals.
But the fact that both were in the water at all this year is being considered a victory by the sport's advocates.
After two seasons of club-team status, all 10 schools in the county were granted varsity status for 2017-18 by the Virginia High School League. After one season, it's clear that some schools are equipped with the depth and the talent to be competitive. Others are more of a work in progress.
Club swimming has long had a large footprint in the Richmond area thanks to teams such as Poseidon and NOVA. With the addition of varsity teams at high schools across the metro area, and most recently in Chesterfield, swimming participation has risen dramatically with hundreds of new athletes.
"I don't know if there's anywhere in the country that can say that level of growth happened in that short amount of time," said Adam Kennedy, the executive director of SwimRVA, which hosted all meets for Chesterfield County. "And that's a pure reflection of the passion the parents have and what they were willing to go through to move the needle for the kids."
Now, more students can gain recognition for their efforts from classmates, the school and the state.
Phil Costin, a standout senior swimmer for Cosby and Poseidon, said the addition of varsity swimming has made his sport more visible at the school.
"I had done the club swimming those first two years and people at school were like, 'We have a swim club?' " said Costin, who will swim next year at the University of South Carolina. "There were no announcements or spirit toward the swimming program. But this year, it's taken off and people actually know about it."
"I feel a lot more included now that they've made it a Virginia high school sport. Before, it was just a club, and it wasn't very important (to other people). But now that it's an actual team, I feel more motivated."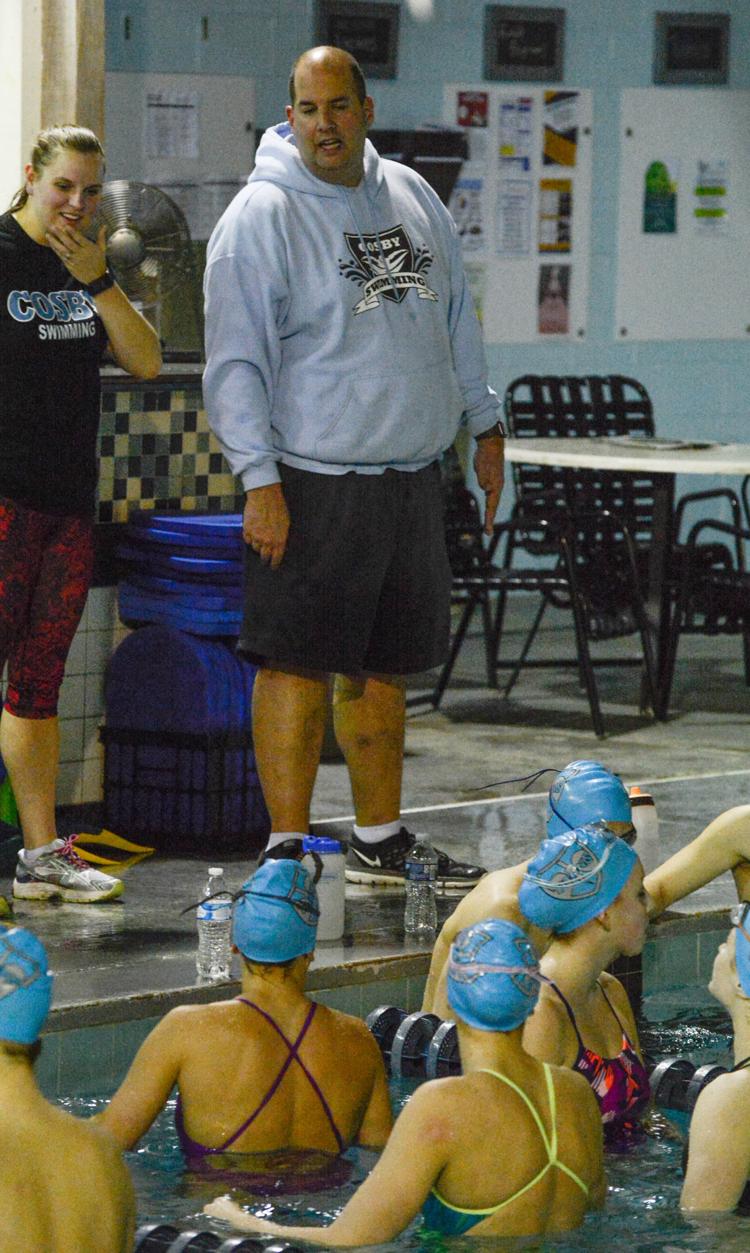 The same effect is being seen elsewhere.
"We are now freshman heavy and brought on 27 new swimmers this year, which confirms the sport has filled a much-needed place for many athletes and students," Cassie Dickerson, a James River assistant, said in an email. "It gives the swimmer a chance to bond and share a sport they love with their peers who attend school with them, as well as being recognized for their talent."
Costin's Cosby boys team went undefeated at meets during the season, including the Chesterfield County championships on Feb. 2. They will try to continue that success this weekend at the Class 6 swimming championships in Fairfax. Producing a winning team right out of the blocks, of course, helps in terms of swimming becoming more appreciated.
"There are schools that don't quite have the numbers we do," said Matt Porter, Cosby's boys coach. "The Midlothians, the Monocans, the James Rivers, they seem to each have a full squad. As far as the talent, we have a lot of year-round swimmers on our team, and that certainly gives us a competitive advantage. … We're very fortunate that we have a working relationship with club teams around the area."
Meadowbrook was on the opposite end of that spectrum, fielding a team with just six swimmers.
"Most of the kids showed up with very limited swim experience and had to make up for it with curiosity and courage," said coach Dave Holland. "Five out of the six on the team really had no background in swimming, so the other coach, Erin Robillos, and I were going back to the fundamentals — teaching them how to dive, how to do a flip turn, proper stroke technique."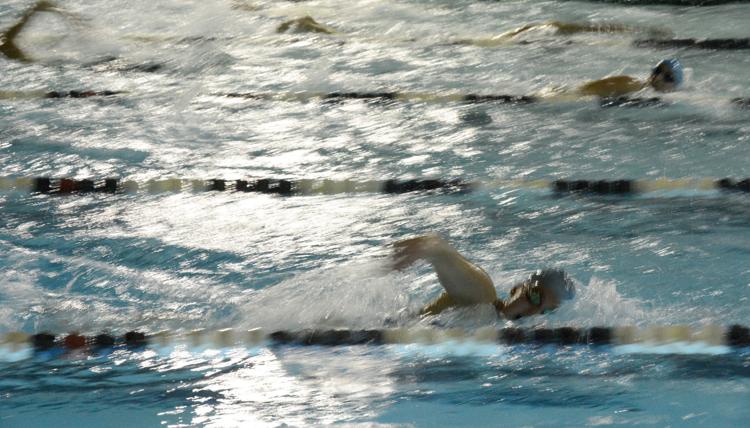 Despite the differences in student population leading to a perceived gap in competitiveness, Kennedy — speaking from a third-party perspective — said he endorsed the county's decision to add swimming for all teams, not just a select few.
"All 10 high schools have swimming teams that are competing," he said. "Chesterfield, when they went about creating high school swimming, they had equity in mind."
Kennedy marveled at the increased numbers in participation, but added that there's still work to be done in the metro area.
"The volume of growth is staggering. What is also a story is where it is not happening," said Kennedy. "We're still not competing in swimming in the city of Richmond and in eastern Henrico. That's the path we still need to blaze and that's where we need to really focus. It's wonderful what has happened. ... but the other side of the story is that we still have a ways to go."
Until that point, though, Chesterfield County can serve as the latest model of how to add the sport.
Success will come to some faster than others, but progress, said Holland, exists in many forms.
"We knew our season wasn't going to be about competing for a championship. Rather, it was going to be about gaining self-esteem," he said. "In the past, I've always been focused on championships and beating other teams. And this year, that didn't enter our conversation. We were focused on each student conquering their fear and trying to improve their time from the beginning of the season to the end of the season.
"We didn't have tryouts at Meadowbrook. We put up flyers around the school inviting anyone to come out for the team. We didn't turn anybody down. Everybody learned how to do a flip turn, and they all had the guts to get up on the blocks and race."