Area teams begin the 2017 season this week, under a new alignment and a new post-season format.
Deep Run repeated as 5A state champion in 2016, winning its third state title since 2013. The Wildcats have taken every 5A state title since realignment, with the exception of Mills Godwin winning in 2014. Deep Run finished second that year.
Hanover qualified for its first state tournament in school history last year, finishing third in 4A.
Conference tournaments have been eliminated. The postseason will begin at the region level.
There should be multiple contenders for individual state titles. A Richmond-area golfer hasn't won an individual state title since Godwin's Mark Lawrence did so in 2014.
Five players to watch
Cameron Moore, Glen Allen, senior: Moore was first- team All-Metro last year after finishing second following a playoff in the 5A state tournament. He finished fifth in the region and tied for fourth at the conference tournament. Moore was also active this summer, winning medalist honors at the State Open Qualifier and the MAPGA Capital Cup qualifier, as well as qualifying for the U.S. Junior Amateur.
Nick Taliaferro, James River, senior: Taliaferro was first- team All-Metro last year after finishing tied for third in the 6A state tournament, tying for sixth in the region and second in the conference. He won the RGA Junior championship in July.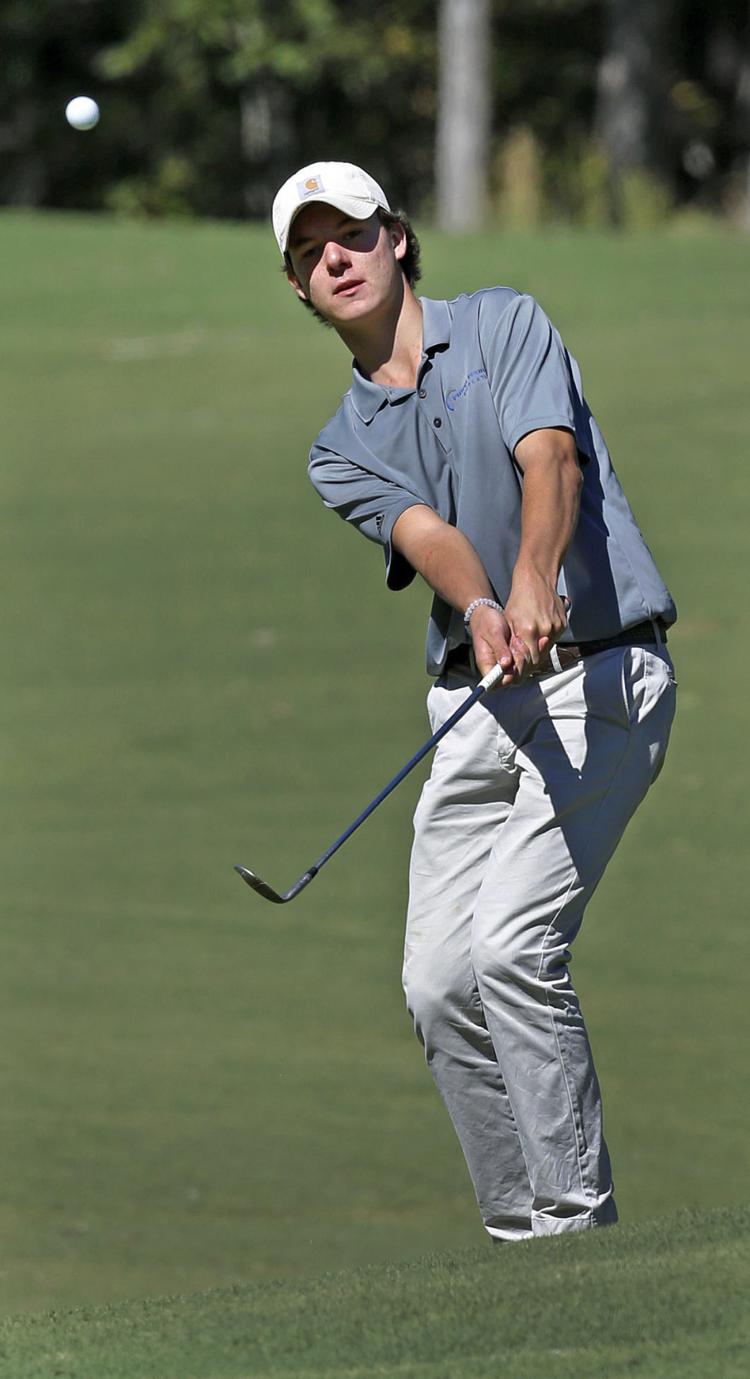 Jack Sweeney, Deep Run, senior: Sweeney finished ninth in the 5A state tournament, won the 5A South region tournament and was runner-up in the conference. He was first-team All-Metro.
Chase Petri, Matoaca, junior: Petri finished fourth in the 5A state tournament, sixth in the 5A region tournament and won medalist honors at the conference tournament. He was second-team All-Metro.
Diana Domenech, Mills Godwin, senior: Domenech was named first-team All-Metro after finishing tied for 13th in the 5A state tournament and 11th in the Girl's State Open. She finished ninth in the 5A South region and won the Conference 11 tournament, as well as a girl's mini-regional tournament hosted by Hanover.
A look at the regions

Class 6 Region B
First-year head coach Corey Ambers takes over the defending Conference 3 champion James River. Along with Taliaferro, the Rapids return Patrick Hineline and Justin Jamison. Ambers said some less experienced returners are ready to step up and contribute.
Noah Wheeler and Adam Vossenberg return for Clover Hill. Coach Casey Dellinger says the Cavaliers have the ability to shoot low scores, but will need to find consistency from four players.
Manchester has sophomore Zach Valdes returning after individually qualifying for the state tournament as a freshman. The Lancers are young, with just one senior, but Jacob Slagle (another sophomore), Josh Geoghagen and Matt Witt should provide depth behind Valdes.
Ethan Hawkins and Keith Marks will provide leadership for first-year coach Leighann Albaugh and Cosby's Shane Duffy should be a fixture in the lineup. The Titans also have two talented freshmen in Brian Polinchock and James Baldauf.
---
---
Class 5 Region B
The defending two-time state champion Deep Run returns just two full-time starters from last year — Sweeney and Brandon Bolino, but coach Josh Aldrich said his Wildcats are deeper this year. Charlie Hanson, Zach Smith, Logan Cook, Ian Walters and Nick McLelland have worked hard in the offseason and have shown they're ready to compete at a high level. Two freshmen — Brint Harbison and Trent Sveum — have also shown they're ready for the lineup. Look for Deep Run to be in the hunt for a third consecutive state crown.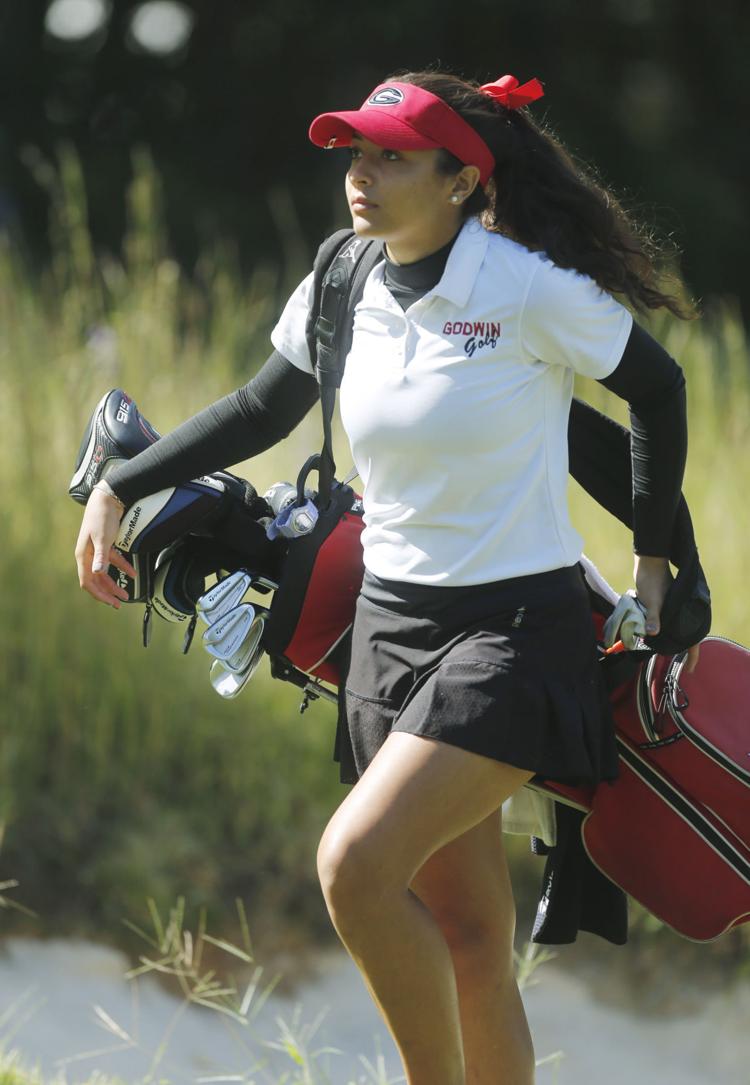 Hunter Thomas takes over as head coach at Mills Godwin. Domenech is the Eagles' only returning starter, but newcomer Charlie Kennedy will be a fixture in the lineup as a freshman. Godwin was hit hard by graduation and has a new coach, but the Eagles should still be competitive near the top of the region.
Along with Petri, Matoaca returns Michael Harris and Paul Branch. Freshman Justin LaRue should be a fixture in the lineup, but depth could be an issue for the Warriors as they'll need freshmen to develop and contribute. Matoaca should finish near the top of the region.
Glen Allen has strong leadership in returning seniors Moore, JoJo Sultan and Graham Smith. The Jaguars will try to turn heads this year as a confident team after a hard-working summer, according to second-year coach Tim Fenn. Glen Allen has a real chance to finish near the top of the region.
Carson Durham is back for her senior season at Dinwiddie. Cody Stanford and Will Driskill should also be contributors for the Generals.
Wade Benenhaley is the first-year head coach of Prince George, which has Andrew Rhodes, Chad Balch, Bryce Marsee and T.J. Orr returning, as well as a host of newcomers.
Eric Clexton takes over the Henrico program. Carlos Brown returns for the Warriors.
J.R. Tucker is an experienced team, led by seniors Alex Swingle and Davis Wood.
Varina returns two starters, with Amber Fiorillo and Ryan Carver. Justice Motley is a newcomer.
Logan Hiner, Evan Barlage and Seth Savage are returning seniors for Highland Springs, which should be deeper than years past after seeing an increase in participation.
Class 4 Region B
Midlothian is one of the region favorites and is expected by many to win it. Ben and Kyle Clarke return for their senior years. Junior Dylan Fox is back and should lead the Trojans from the No. 1 spot. Henry Davis should add depth and Ester Choi is a young player with a lot of potential.
Hunter Hoy takes over the Hanover program. Andrew Wilkinson will be a new player to watch, along with returners Jimmy Hill, Jack Proctor and Christian Dyer.
Patrick Henry returns seven players from last year, including senior Rory Ailor and sophomore Jessica Rathbone, the RGA Junior girls champ this summer. The Patriots have an experienced team behind their projected top two.
Powhatan is a young team, but coach Chris Leech said he sees potential. Madison Herrin and Berke Wrenn are returning starters.
Monacan was hit hard by graduation but has a talented freshman in Quint Dingledine. Taylor Ferguson and Zach Long are also back.
Caroline is young but will look to be more competitive this year. Travis Compher is the lone Cavaliers senior.
Class 3 Region A
Ashton Tudor will lead Colonial Heights. The Colonials will need others to develop quickly for depth.
For New Kent, Robb Kinder and Slater Gammon return, along with Kyle Peck and Jack Richards.
Class 2 Region A
Goochland has the potential to make a run with Peyton Butts, Jackson Raines and Zach Potts leading the way. Freshman Kyle Goff could also be in the lineup. Justin Falconer and Meghan Wright add depth to the Bulldogs, who could challenge Randolph-Henry for the region's top spot.
King William has no seniors, but sophomore Taylor Hubbard is back. The Cavaliers will look for big contributions from their juniors — Tyler Jennings, Brandon Silva and Caige Spicer.
Lisa Qin is back for Maggie Walker GS. Casey Pridgeon should contribute as a sophomore. Rachel Zhao and Ben Hamilton are the team's seniors.