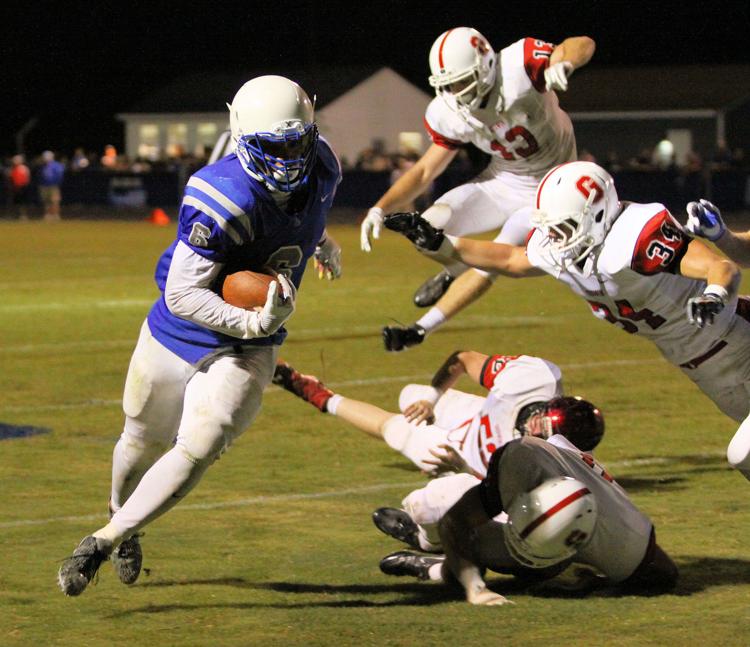 Atlee Raiders
Offense: Atlee has one of the area's top quarterbacks, Tyler Warren, a 6-5, 215-pound junior. He's a lefty and a dual threat who has committed to Virginia Tech. Last year he averaged 99 passing yards. The running backs, Isaiah Abel and Carter Nash, have big-play potential. And the offensive line, Gray said, is the team's hardest working group. Four of the five are new starters – senior Ryan Malick is the only returning starter. T Luke Greer (6-4, 260) and G Tanner Moore are juniors who will start on the line.
Defense: There's good toughness among the front seven, Gray said. DT Isaac Abel has committed to Old Dominion. He's the only returning starter on the line. DE Josh Chartier is among the linemen looking to add to the lineup. The linebacking corps is all back, including Will Belvin and Omar Bryson. Atlee is young in some spots, like safety, where sophomore Andrew Stevens will start. But there's good athleticism. Warren also is one of the area's best punters.
Outlook: Atlee didn't score enough points early in the season. The Raiders put seven points on the board in each of their first three games, against Deep Run, Godwin and Freeman. Atlee started the year 0-3, dooming its playoff chances. If Atlee is going to make the playoffs, it'll need a lot of wins early in the year – Atlee opens the season with the same three opponents – because the schedule gets harder in the second half of the season. There's a star player on the roster capable of carrying the team. But can the defense slow down the Capital District's speed-happy teams like Highland Springs and Varina? Can the running backs develop enough rhythm to take some pressure off Warren?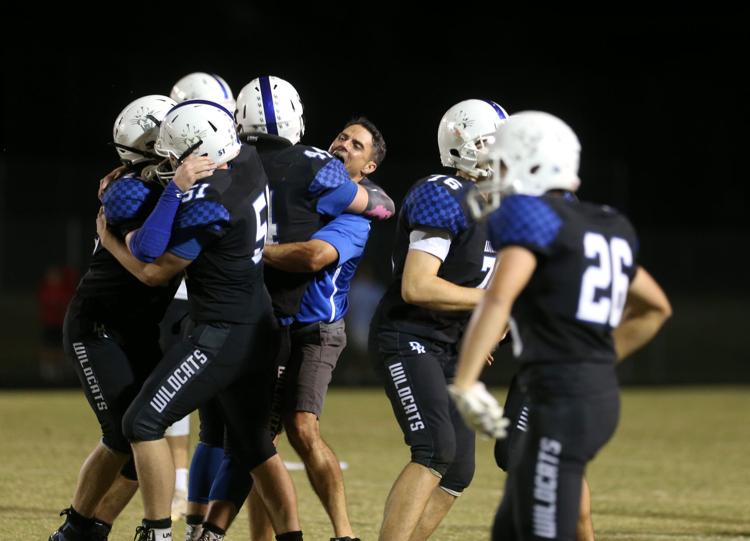 Deep Run Wildcats
Offense: Sophomore Bo Kite (6-2, 210) takes over as quarterback of Deep Run's triple option offense and is expected to be a big weapon. Senior Aidan Wheeler moves to receiver. Deep Run has young players at several key positions, including wide receiver, where Gabe Henderson is a returning starter but just a sophomore. Senior Matthew Johnson (6-1, 215) returns at running back and has walk-on offers from Virginia and Virginia Tech. Also returning is senior QB Jack Baruch, who ran the team's spread formation. He was able to kickstart the offense when the triple option sputtered. Four starters are back on the line, including C Sage Fitz. Sophomore Sam Blankenship will start at tackle and is expected to be a strong lineman.
Defense: There's a lot of youth on the defense, where as many as four sophomores could be in the starting lineup. But this defense is more athletic than ever before, Hornik said. Matthew Johnson returns at linebacker, and sophomore Garrett Keeney will play beside him. There are five returning starters back, including senior DL Winston Vaughn and senior CB Austin Pierce. Aidan Wheeler is back at corner.
Outlook: After going 6-4 and making the playoffs in 2016, Deep Run slipped back in 2017, going 5-5 and missing the postseason. Deep Run suffered three close losses that sealed its fate, losing 30-27 to Patrick Henry, 29-24 to Thomas Jefferson and 17-10 to Mills Godwin. The offense needs to produce more. The goal, Hornik said, should be to average 250 yards on the ground and 150 in the air. The offensive line is a question and needs to prove itself. But with a new, talented quarterback running the show, there's reason for optimism. Deep Run needs a better start to the season. It started 2-3 last year against Atlee, Henrico, Patrick Henry, J.R. Tucker and Hermitage. It can't afford such a slow start.
Douglas Freeman Rebels
Offense: Senior RB Pat Taylor, a J.R. Tucker transfer, will be a threat in both the run game and the pass game. Senior WR Liam Simpson, an All-Metro baseball player, is back to lead the receiving corps. There are two guys who will take snaps at QB: junior Thomas Laughlin and sophomore Andrew Bland. Laughlin is a more traditional quarterback, while Bland is a dual threat. The offensive line is tall – each starter is 6-foot-3 and up – and big. LT Will Reid leads the group, but the line doesn't have enough depth and it's young with just one senior. As usual, Freeman should be balanced between the run and the pass.
Defense: The defense is almost all new. DE Ernie Campbell is a three-year starter, but he's the only returning starter on the defense. Altogether, the line is small and the front seven is undersized. There's some speed in the secondary with CB Pat Taylor and Andrew Bland. The secondary has one senior, one junior and two sophomores, but they can cover and hit. The linebackers are all new, including senior Shane Coriaty. The challenge for Freeman could be stopping the run in hopes of forcing teams into passing situations.
Outlook: Freeman missed the playoffs in 2017, which hasn't been the norm since Henderson became the coach. Its season unraveled with closes losses: the Rebels fell to James River by two points, Glen Allen by four and Deep Run by one. Down the stretch, the offense didn't score enough points to win games. Its offense will have to be much better in 2018, because its defense is all new. Freeman has the same schedule as last year and needs to convert losses from last year into wins. In Class 5, Region B, six wins is often enough to make the playoffs. There's not much depth in the program, and injuries would hurt the roster substantially.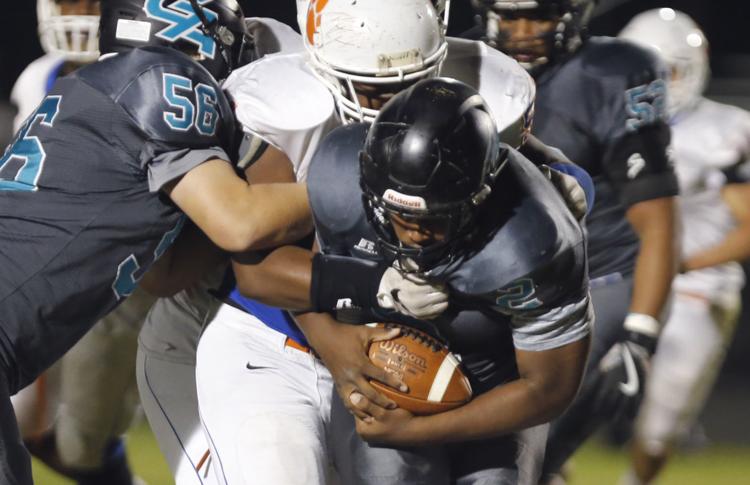 Glen Allen Jaguars
Offense: The star of the Glen Allen offense is junior RB Devin Flowers. He was named All-Metro as a sophomore, and in two seasons, he's racked up 3,596 rushing yards and 39 touchdowns. At 6-foot-1, 230 pounds, he's tough to tackle. Almost all the skill players are back, including senior QB Donovan Riddick, RB Caleb Vernon and WR Tice Toomy. But there's just one starter back on the line, senior G Sean Richardson. Newcomers, like C J.T. Kelley (6-1, 270) and T Paul Scott (6-2, 270) bring size to the line.
Defense: It's almost a completely new defense with just three starters back: DEs Tyler Johnson and Solomon Dozier and S Gavin Valentine. They're all juniors. Just two seniors are scheduled to start on the defense and one is CB Donovan Riddick. Caleb Vernon and Jake Toomy are among the linebackers and Luke Crytzer joins at safety.
Outlook: Devin Flowers is one of the best weapons in the area. There are few players who have talents like his. The problem for Glen Allen last year was stopping its opponent. The Jaguars allowed 63 points to J.R. Tucker, 55 to Thomas Jefferson and 51 to Lee-Davis. Glen Allen has a brand new defense, and this group of guys will need to improve on last year's defense. The offensive line will need to clear space for Flowers, and the veteran skill guys around him will need to balance the offense and keep the Jaguars from being a one-trick pony. There are three good opponents on the out-of-district schedule: Monacan, Patrick Henry and Lee-Davis. Glen Allen needs to find wins wherever it can to stay in the playoff race.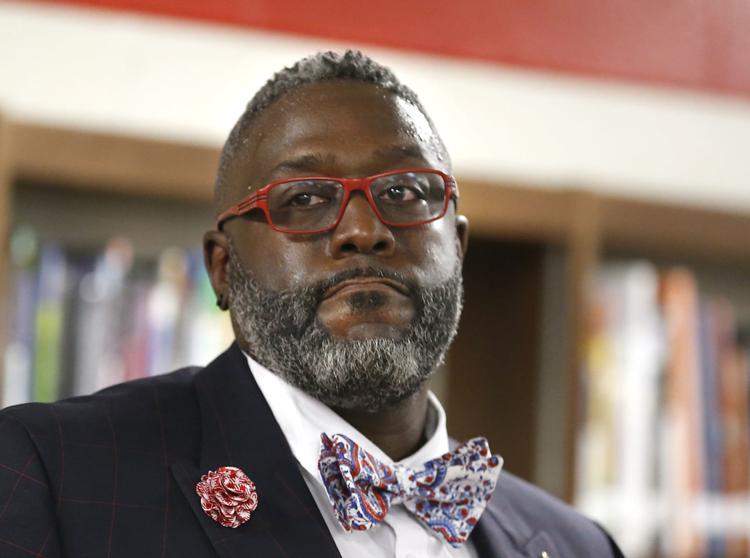 Hermitage Panthers
Offense: C.J. Jackson is the star of the offense. The senior running back has committed to James Madison and averaged 92 rushing yards last year. Senior Darnell Mason takes over at quarterback. He's got some big receivers, including Shane Tunstall (6-3, 175) and Nick Stuart (6-2, 220). The offense should continue to move with speed, as it has in the past. Two starting linemen are back – G Daevon Shelton and G Carlos Alexander.
Defense: Seven starters are back, including DE Kamrin Goodman-Wallace. Alexander and Shelton are back on the defensive line, and Jareese Fox and Emmanuel Torres return to the linebacking corps. Shamar Myles and Dray Bailey return to the secondary, and Dominic Keel Jr. will join them as a free saftey. The defensive scheme isn't going to change from years past.
Outlook: For the first time in 17 years, Hermitage has a new coach. Patrick Kane stepped down in December, and Hermitage hired Johnson from Matoaca. There are a lot of new players stepping on the field, too. This makes 2018 the beginning of a new era for Hermitage football. Can the Panthers maintain the same high level of success they enjoyed under Kane? It won't take long to find out what this new Hermitage team is like. The Panthers' first two games are at home versus Highland Springs and at Henrico. Hermitage likely will be the underdog in those two games. But a win in either game or a close loss in both games will mean Hermitage is still a contender.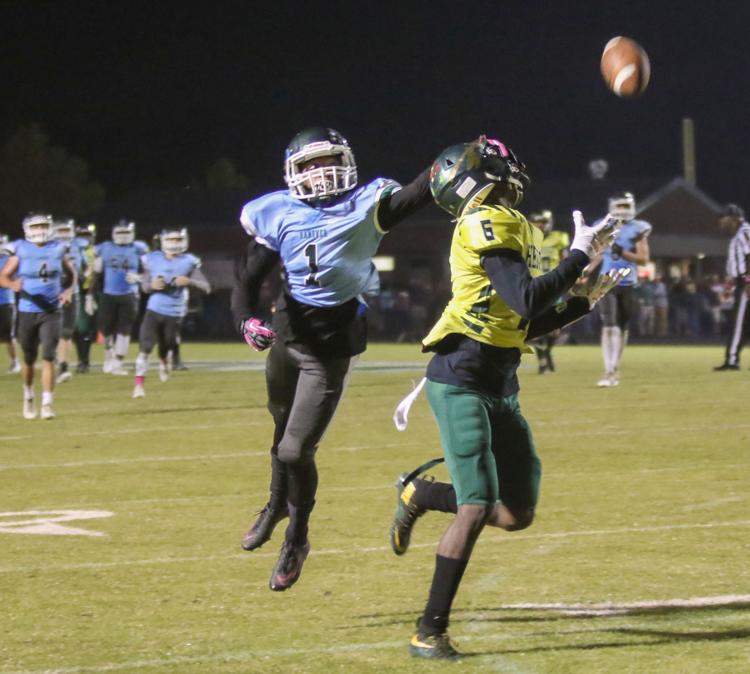 Henrico Warriors
Offense: Henrico already had WR Ja'Had Carter on the roster. The Virginia Tech pledge was named All-Metro last year after averaging 103 receiving yards last year. Then the Warriors got two big additions: Jalon Jones, a Florida-bound quarterback who spent his junior year at St. Frances in Maryland, and Eric McDaniels, a highly regarded sophomore running back who transferred from John Marshall. Rasheed Jackson is a good receiver, too, and the line is big and experienced. Four starters are back, including Senior G Alim Hunter (6-1, 287) and junior T Charles Brown (6-3, 265).
Defense: Seven starters are back, including Lamar Teal, who played defensive end last year and will line up at linebacker for his senior season. Two starters are back on the line, including Alim Hunter and Joseph Kamanda. Ja'Had Carter and Rasheed Jackson are back in the secondary. Linebackers Joey Jefferson and Lavar Teal also are returning senior starters.
Outlook: Gerald Glasco is looking for his biggest year yet as Henrico's coach. The Warriors have the talent to win a state title. Two games be circled on the schedule: the season opener against Hermitage, and Sept. 28 against Highland Springs. Henrico should be favored against Hermitage. If both Henrico and Highland Springs are undefeated when they meet, it will be one of the biggest games of the season. If Henrico wins, it will become the state champion favorite. Should it lose, it could still have another chance to knock off Highland Springs in the region playoffs.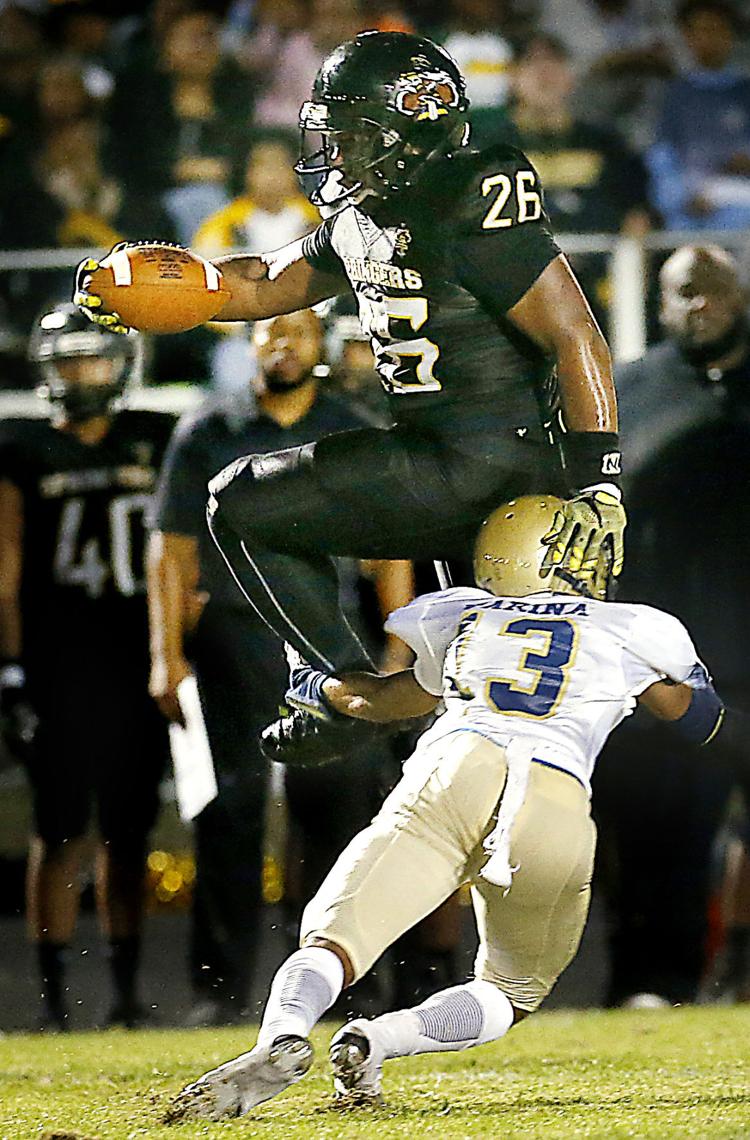 Highland Springs Springers
Offense: There's a lot of talent back from last year. Start with QB D'Vonte Waller, who threw for 190 yards per game and was named honorable mention All-Metro. The running backs return – Shy'Re McKeiver, Rayquan Smith, Ahman Foster-Powell and Dre'Shaun Taylor all will split carries. The wide receivers are less experienced – star Billy Kemp is gone (Virginia) – but Jai'Veon Smalls and Antwane Wells are far from raw. Plus the Springers add a receiver in Ali Jennings, a Division I recruit who transferred from Hermitage. Four of five lineman are back, includling Evan Robinson, and four starters will be juniors this year.
Defense: There are nine starters back on defense, and among them are some big names. There's senior DB Tremayne Talbert, who intercepted six passes and was named All-Metro last year despite missing the postseason with an injury. Junior DB David Laney started the year at quarterback, but excelled after switching to defense and holds an offer from Virginia. And junior DB Malcolm Greene has offers from Virginia and Virginia Tech. Christian White is back at linebacker, and Keeron Henderson and Suirad Ware return on the line. 
Outlook: The expectations for Highland Springs will be sky high this year. Few Richmond-area teams ever have opened a season expected to win the state championship, but that might be the case for the Springers this year. They've won the past three Class 5 state titles, and they've lost very little off last year's roster. The team last year was junior heavy and comprised mostly new starters. Now the roster is made up of veteran seniors, and there's talent everywhere. The Springers should be able to pass and run the ball well, and passing against their defensive backs will be a challenge. Now for the negatives: There are only four home games on the schedule, and Highland Springs will hit the road for its toughest games: Hermitage, Henrico and Varina. There are good opponents on the schedule capable of knocking off the Springers.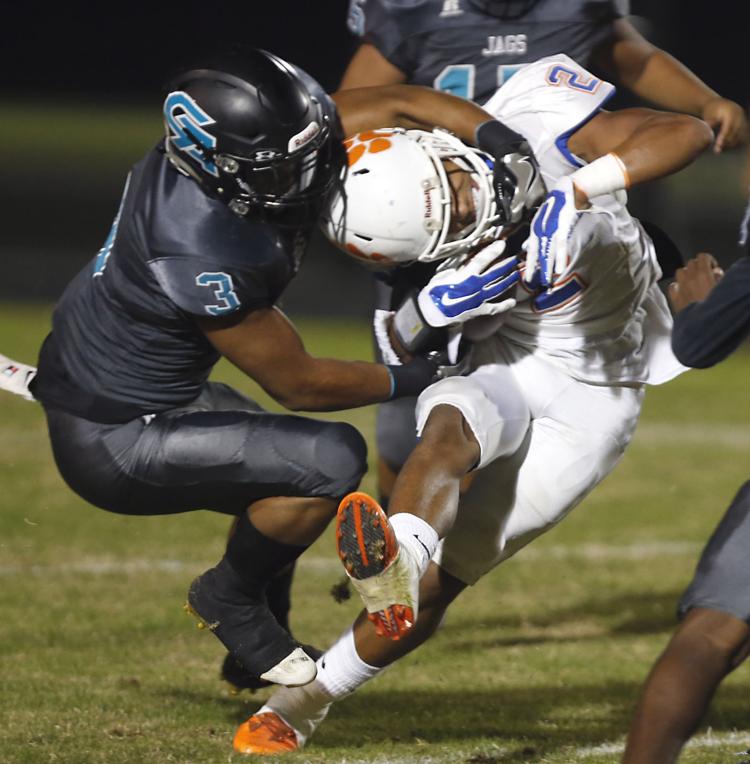 J.R. Tucker Tigers
Offense: The Tigers must replace a lot of their skill players, but they'll move behind an experienced offensive line. Guards Justin Meade and Kyle Palmer, center Kyle Starrett and tackle Dalin Carter are seniors, and junior Chris Mitchell, who has started since he was a freshman, is moving to tight end. The backfield is new with QB Nate Walker, a senior, and RBs Dom Barton, Carter Applewhite and Joshua Pouncey. Devin Ross is a wideout. 
Defense: The Tigers have good size with linemen Meade (6-foot-2, 270 pounds), Quincy Bradley (6-2, 280), Cameron Pleasant (240) and Justin Goode (225). Mitchell (220), Barton (205) and Justin McGee (220) form an untested linebacking corps. Pouncey, Applewhite, Walker and Darince Poneys are in the secondary.
Outlook: Tucker gained momentum last season after going 1-9 in 2016. To sustain it in a tough classification, the Tigers have some replacing to do, especially the cleats of Keyonte Thompson, who ran for a Richmond-area record 467 yards in a game and finished with 1,699. There are a lot of two-way players and newcomers at the skill spots, but an experienced line and a schedule that isn't daunting should help. Meade is a player to watch.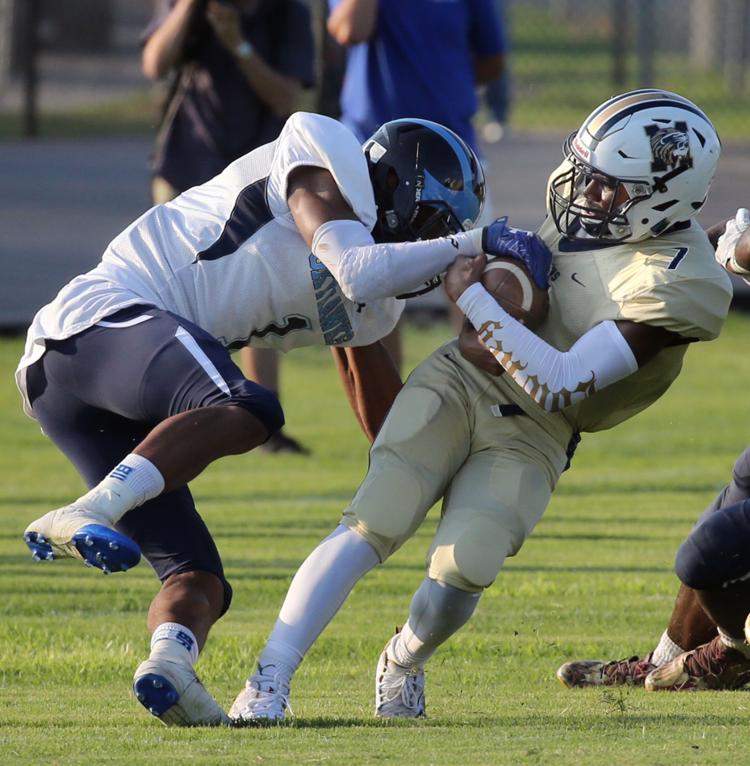 L.C. Bird Skyhawks
Offense: All-Metro RB C.J. Donaldson is gone, and juniors Tre Mason (5-8, 170) is slated to take his spot. Junior Quentin Elliott is the new quarterback. He's the younger brother of Jalen Elliott (Notre Dame), who led the Skyhawks to a state title in 2014. Their top athlete might be WR Jaden Payoute, a 6-3 senior committed to Virginia Tech. Bird always has one of the best offensive lines in the area, and this group has four seniors (three starters are back), including G Demarkus Dancey and T John Stenglein. Bird's offense line isn't always the biggest, but this year's group is large – all four starters weigh 270 pounds and up.
Defense: There's a lot of talent in the secondary, with CB Mykey Anderson back. Payoutte will play corner, too, and Jamon Battle, who has Division I offers in football and basketball, moves from receiver to safety. The front seven is almost all new. LB Chris Barfield is the only returning starter. C.J. Lynch and Tyson Pledger will start on the line, and Javonte Tuppince will start at linebacker. Tony Nicely, last year's interim head coach, returns as defensive coordinator.
Outlook: Bird's new coach, Troy Taylor, comes with a lot of experience. He coached at Meadowbrook for six seasons and spent the past three year as an assistant at Virginia Union. He's also a Bird alumnus. Even though there's a new coach, don't expect this team to look significantly different. Bird will run the ball hard. The offensive line is experienced and big, and that's a good sign for this team. Elliott and Payoutte are good playmakers, and if they can keep drives going by completing third-down passes, the offense could be really good. The key for Taylor is to maintain the intangibles of Bedwell's teams. Under Bedwell, Bird was always prepared and always played tough. Even if Bird lost a game, it was never blown out. That's the kind of atmosphere Taylor needs to build in his team. There's a different hierarchy in Chesterfield this year. Bird likely will be the underdog in two of its games – Thomas Dale and Manchester – which isn't the norm. For once, the spotlight is on those teams more than it is on Bird. That can be a good thing, as Bird can quietly rebuild and establish its identity. If Bird beats Thomas Dale on Aug. 31, we'll know Bird is back and has the potential to do big things. Even if Bird loses to Dale and Manchester, an 8-2 season is still possible. That wouldn't be a bad start for Taylor.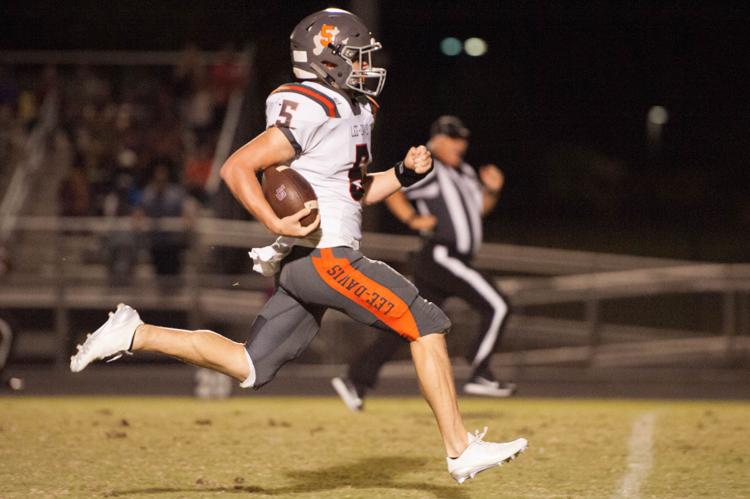 Lee-Davis Confederates
Offense: There's a lot to like on the offensive line. There's experience, size and depth. Senior Colby Andrews (6-1, 310), Damien Crawley (6-0, 315) and Bryce Hilliard (5-11, 225) are among the seniors back. They'll block for Josh Rice (5-10, 200), a hard-nose running back who rushed for 1,600 yards and scored 27 touchdowns last year. Senior Zach Lass is back for his third year as the starting quarterback. He's committed to Richmond to play baseball. And two starting wide receivers are back, Jordan Watkins and Austin Moody. They've improved in the offseason.
Defense: There are a lot of experienced players back on the defense, including DL Zion Jones and Bryce Hilliard. There are some new faces among the linebackers, including Andy Aldridge and Greg Camp, but Chris Cook returns. Rice and Lass are back in the secondary, and so is Jordan Watkins. But there are four three-year starters who graduated, and their leadership needs replacing. The defense's speed is better than last year, and the line has shown promise this summer, Turnage said.
Outlook: Since Turnage took over in 2014, Lee-Davis has been good on the offensive line and has run the ball well. But last year, the defense wasn't fast enough to keep up with the speed teams in the area, like Highland Springs and Varina. And the passing game at times struggled to keep drives going on third down. Lee-Davis has proven it can be a good team. If it wants to be elite, and if it wants to compete with the best teams in the Richmond area, it needs to slow down fast offenses, play at its own pace and get a little more balance out of its offense. Lee-Davis opens with Godwin, Freeman and Glen Allen. It visits Highland Springs on Sept. 21 and looks to do better than it did last year, when it fell 48-0 to the Springers. The Confederates need a better showing this year against the Springers. 
Matoaca
Offense: The line should be the strength of the offense. There are four seniors and a lot of size, including DeMont Wynne (6-1, 320) and Torey Olds (6-2, 300). Nathaniel Dozier is the one starting junior on the line. Both senior Nick Lanier and junior Marcus Dreher could see time at quarterback. There are two veteran skill players: RB Nelson Babcock and WR Jonathan Coleman. And he's got two sophomore receivers, Troy Lewis and Jacob Coleman. Parker calls the offense a ball control power spread.
Defense: Matoaca has one of the area's top defensive ends, senior Manny Hickman, who has committed to Cincinnati. He's 6-3, 240. He leads a tall, thick line in Matoaca's 4-3 defense. There are two other seniors on the line Elijah Dennis-Thomas (6-2, 235) and James Tucker (6-1, 250). Brayden Spade (6-3, 230) and Aaron Jones will play linebacker. S Xavier Addison has transferred from L.C. Bird. In addition to having young receivers, Matoaca also has a young secondary – S Jacob Coleman and CB Jordan Robinson are both sophomores.
Outlook: Matoaca has a new coach after three seasons with Derrick Johnson (now at Hermitage). The Warriors went 7-4 his first year, but just 5-5 and 4-6 the next two. This group, Parker said, will focus on being more selfless. Whenever a high school football team has good offensive and defensive lines, that's a great place to start. Can Matoaca take advantage of its lines? Parker's goal for Matoaca is to return to the playoffs, and that's not an easy task, since Matoaca plays in Group 5, Region B, where only eight of 15 teams qualify. The schedule doesn't help either – it's a tough lineup of opponents. Weeks 2 through 6 feature Varina, Massaponax, Thomas Dale, Hopewell and Dinwiddie. To make the playoffs, Matoaca might have to go undefeated in its other five games (Cosby, Colonial Heights, Meadowbrook, Prince George and Petersburg.) And a 5-5 record isn't good enough to guarantee a playoff berth, though there is a chance.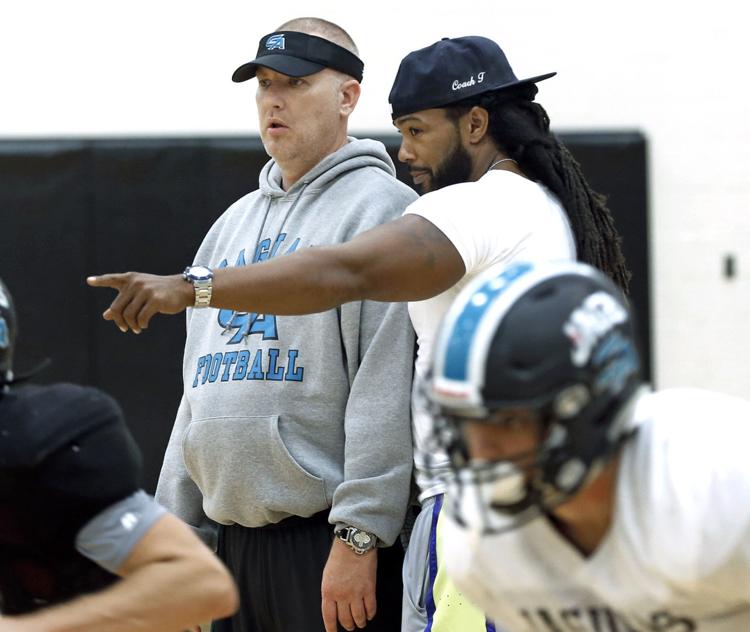 Meadowbrook
Offense: There are two quarterbacks who will take snaps this year, and they're both named Xavier. Xavier Gordon is an athletic sophomore, and Xavier Crumbley is a junior with a strong arm. Both have shown flashes of becoming the team's leader, Thompson said. Senior captain Paul Davis will play running back. He's got a good mix of speed and power and can catch passes, too. Breon Shelton will take handoffs, too. The receivers are tall: Darius Saunders (6-6) and Lloyd Warsham (6-1). There are three starting offensive linemen back from last year: C Trevauz Brown (5-11, 305), G Jordan Lomeli and LT Frank Howard.
Defense: Junior LB Jordan Evans will lead the defense. He's back after missing most of 2017 with an injury. Sophomore Steven Ward will play alongside him as an interior linebacker. He's faster and stronger now. Senior Kirt Studevant anchors the defensive line, and he's got size and strength. Junior Quantez Christian is a returning starter in the secondary who has good footwork. DB Christopher Holt, a Hawaii native, and DB Antione Brown will help secure the secondary. R.J. Bryant will return kicks and punts. He's got speed and agility and can be dangerous.
Outlook: Meadowbrook has a new coach, Chamont Thompson, who has been the offensive coordinator at L.C. Bird and Glen Allen. He'll run a pro-style offense with some spread concepts mixed in. But he's got a young team with just seven total starters back. As usual, Meadowbrook opens the season with a very difficult schedule: L.C. Bird, Varina and Highland Springs. In each of the past few years, Meadowbrook has dug itself in a hole early in the season because of its tough first three games. Meadowbrook might have to dig itself out again. There is an upside to having such a tough schedule. Good losses bring power points with them, and those power points propelled Meadowbrook to the postseason in 2015 and 2017 even though the Monarchs had losing records. Last year Meadowbrook was beat 35-6 by Hermitage in the first round of the playoffs. Getting back to the playoffs is a good first-year goal for Thompson. Becoming a legitimate contender in 5B is the long-term goal.
Mills Godwin Eagles
Offense: RB Bryce Safferwich, who was the key to the offense rushing for 77 yards per game, is back for his junior year. QB Spencer Rife became the starter midway through the season, as Godwin got started on a winning streak in the second half of the season. Will Ballard (6-1) and Adam Ballard (6-4) bring some height to the receiving corps. The line will be young and mostly inexperienced, with one starter back, T Tyler Ely.
Defense: Much of Godwin's success in 2017 came from its defense, which was led by defensive coordinator Gary Chilcoat. Seven starters are back at defense, including linebacker Brian Carroll and DE Henry Duke. It's and experienced defense, though CB Sam McRoberts, who was named second-team All-Metro, has graduated. The defense needs to develop depth – Will and Adam Ballard will go both ways as receivers and defensive backs and will need some help.
Outlook: Godwin had its best season in several years last year, when Strine, a long-time assistant, was promoted to head coach. But Godwin's offense needs to get better in 2018. It scored 16 against Freeman and 17 against Deep Run, but both were enough since the defense pitched shutouts. In the playoffs, Godwin held Highland Springs to a respectable 21 points, but it couldn't put a point on the scoreboard.  Moving forward, Godwin's goal is string together multiple winning seasons and to win a playoff game. It'll likely have to be a higher seed than No. 8 to do so. Godwin opens the season with Clover Hill, Lee-Davis, Atlee and Hanover. Those games could go in either direction, so we'll know something about its trajectory before district play begins.
Prince George Royals
Offense: Prince George has to replace RB LaWayne Allen, who averaged 153 yards on the ground last year. Junior Sidney Rose and senior Chris Skipper will get most of the carries. They will run behind a line that Carroll says is very young and inexperienced but also talented. C Jarred Smyth and RG Logan Moneymaker are the seniors on the line. LT Jaelin Montgomery is a talented sophomore. How well the line performs will determine Prince George's success. QB Saquan Harrison is back for his senior season, and he's got some good targets in WRs Quincy Sippio, Tavion Morris and Omar Powell.
Defense: There's a lot of speed in the defense, including senior DBs Damani Banks and Richard Futon. Juniors Chase Matthews and Reggie Reynolds are back on the line, which will rotate players in and out to keep them fresh. The linebacking corps is all new and includes just one senior among the starters, Jason Howerton. Juniors Arthur Pine and Nathan Muasau will play beside him.
Outlook: Prince George has yet to crack the playoffs in the five years since realignment. But the Royals usually aren't far off. They lost 27-24 to J.R. Tucker and 28-21 to Matoaca last year. Had Prince George prevailed in those two games, it probably would have made the playoffs. A good start to the season is essential – the Royals open with Clover Hill, J.R. Tucker and John Marshall. There are enough winnable games on the schedule for Prince George to make the playoffs. But the offensive line will have to perform, and new offensive players will need to replace Allen's production.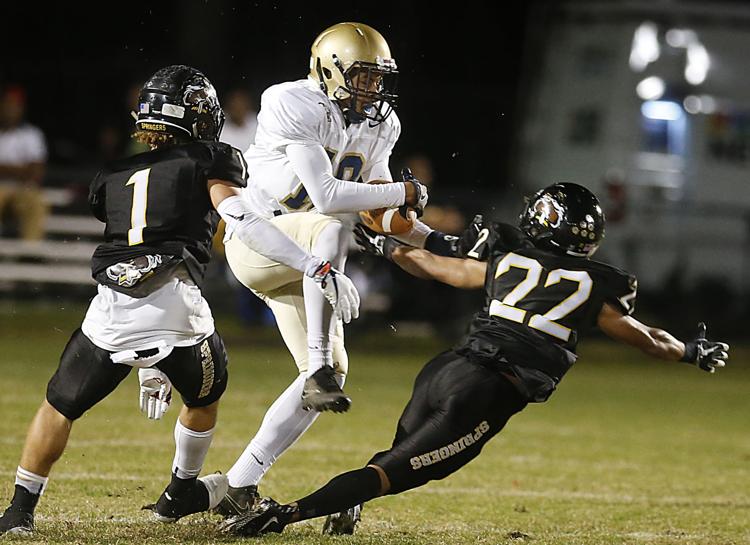 Varina Blue Devils
Offense: Dwayne Taylor, a dual-threat sophomore, will be the starting quarterback. Alton Coston will share the backfield with Dominic Nelson and Brysen Ross. Junior Isiah Paige (5-7, 165), the team's best athlete, missed most of 2017 and is back. There's some size on the offensive line with C Jarrett Harsoe (6-3, 350) and junior LT Alonzo Ford (6-3, 290), who's a Division I recruit. Varina returned to a power spread attack in 2017, and Brown says that offense is fully installed now.
Defense: Ford anchors the line, which includes seniors Jermaine Boone and Michael Norman. There are two seniors among the linebackers – Justin Stafford and Jaden Rodwell. Paige will play free safety, and Barry Hill and Lenard Scott will man the corner spots. Seven players on defense have started 20 games or more.
Outlook:  After going 5-6 in 2016, Varina had a breakout year in 2017, routing L.C. Bird 33-7 in the first round of the playoffs. It was Varina's first playoff win since 2013. The question for Varina now is, can it be one of the area's elite teams, like it was in the 1990s and 2000s? Varina will get its best measuring stick in Week 10 when it hosts Highland Springs. If Varina wins, it will have a chance to take home a state championship. If it loses but comes close to winning, Varina will be a good playoff contender. There's a lot of depth on this team, but there's a new quarterback who will need to develop quickly. There's more optimism at Varina than there has been in five years.