As Autumn Childress begins her long-awaited dream of telling other's stories, the story of the former Midlothian High School and Longwood University basketball standout should also be told.
Childress overcame a torn ACL twice in high school, refusing to let a promising career be derailed. Now after finishing her career at Longwood, Childress works as hard to break news as she once did grabbing rebounds in the paint.
A storyteller from youth, Childress remembers waking up at 3 a.m. in her early teens on Saturday mornings to accompany her mother, Gwen Williams, to work as a news anchor at WRIC.
"She'd make me a pallet and, when it was time to go on the air, I'd go into the studio and just watch her," Childress said.
Early in her sophomore year, Longwood was chosen to host the 2016 vice presidential debate. A major in communication studies, Childress was able to not only cover one of the biggest events in Farmville history, but also earned a trip to experience a presidential debate at Hofstra University in Long Island, N.Y.
"It was an incredible experience, watching the news happen, up close and personal," Childress noted, saying she "couldn't even put into words" how lucky she was to be at Farmville at the time.
After graduation in May, Childress joined WHSV-TV, the ABC affiliate in Harrisonburg.
"I'm footsteps away from James Madison's campus, so I feel like it's almost an extension of college because I see college students almost every day," Childress said. "The Shenandoah Valley is a really great place."
Her new career follows a basketball career that had many rounds of adversity.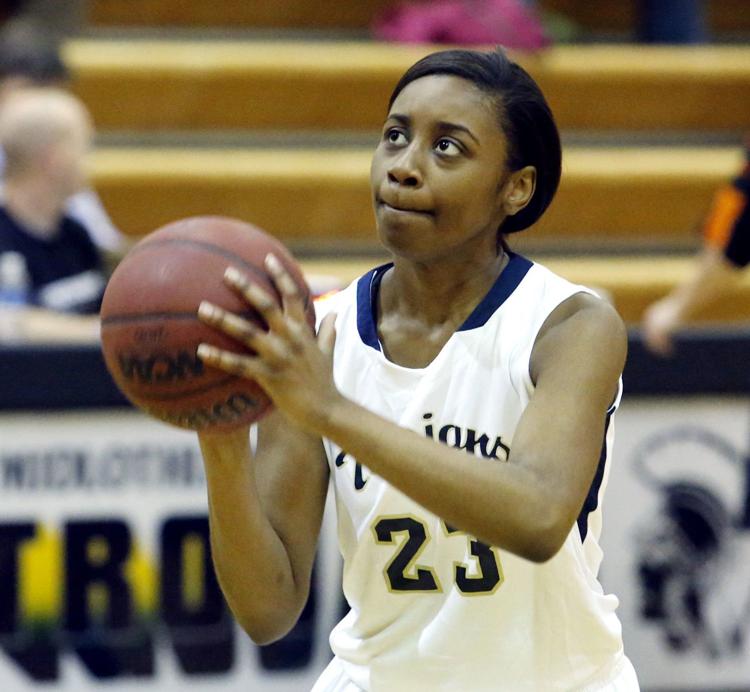 First, she overcame a torn meniscus to earn a starting nod as a sophomore at Midlothian. In her first game, she tore her ACL, MCL and meniscus. She would rehab and return to play her junior year, earning the attention of the Longwood coaching staff.
In late fall 2013, just after signing her letter of intent with the Lancers, Childress tore her other ACL and meniscus. But the setback didn't scare Longwood away.
"(Former coach Bill Reinson) was great, he called me as soon as he found out and said as long as you're willing to work hard, we still want you here," Childress recalled.
Finishing her senior year at Midlothian cheering from the bench, Childress physically and mentally prepared for Longwood.
Although she never suffered a major injury during her Lancers career, the wear and tear on her body took its toll.
"I would turn my knee the wrong way, and the doctor would say you've had two surgeries on this one knee. You don't have any cartilage left," Childress noted, listing bone bruises, painful shin splints, and a stress fracture that would hamper her physically.
Though there were doubts about being able to finish her Longwood career, she turned down an offer to keep her scholarship while not playing her senior year.
Childress nearly doubled her rebounding average in 2017-18, from 5.5 to 10.6, leading the Big South Conference while finishing 21st overall in Division I women's basketball. She also averaged 11.6 points and set the single-season mark at Longwood in Division I with 12 double-doubles.
"Lord knows, there were times where I did not think I could make it through," Childress recalled. "Near the end of the season, I was sad thinking I would not be able to do this again. But there was nothing that I want more than to be able to say I really did leave everything out there on the court and to have absolutely no regrets about anything."
Now she's receiving support from Midlothian to Farmville and beyond, people happy to see her fulfilling her dream.
The storyteller has a story of her own.