Athletic accomplishments: A senior swimmer, Matthew finished first in the 200 medley relay and the 100 butterfly at the Class 5, Region B meet. At the state meet, he won the 100 butterfly and was a member of Tucker's first-place 4x100 freestyle relay team. He also finished second in the 50-yard freestyle. He has committed to Duke.
Academic accomplishments: Matthew is a member of the National Honor Society, Science NHS, Mu Alpha Theta and Beta Club. He's a three-time USA Swimming Scholastic All-American.
Favorite class: "Right now, it's probably IB biology with Mr. Cuccherini."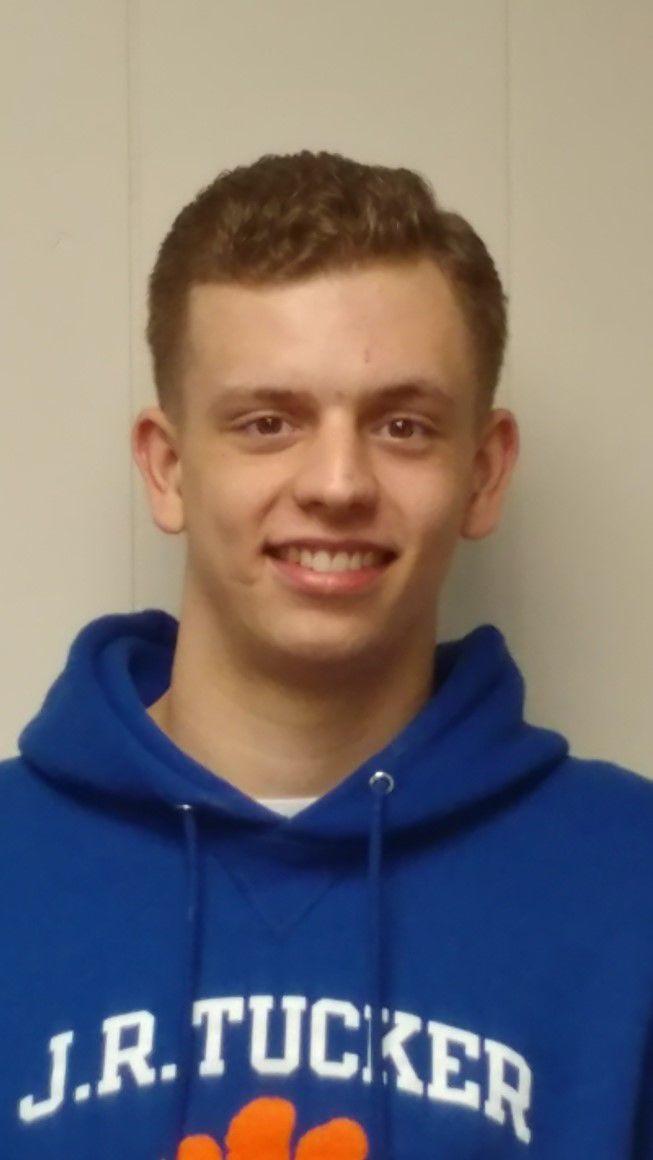 Three words to describe him: "Funny, motivated, honest."
Strength: "My ability to see my weaknesses and improve upon them."
Toughest opponent: "The coaching staff at my year-round club (NOVA)."
Working to improve: "In swimming, underwater kicking. In life in general, I'm working on trying to get a healthier life: more balanced, not just spending all my time in school and swimming, giving back to the community and spending time with my friends and building relationships."
Best sports memory: "When I was 13 when I was part of the national record-breaking 800 freestyle relay for 13- and 14-year-olds."
Favorite food: "El Caporal," a Mexican restaurant in Henrico.
Favorite dessert: "My mom's apple pie."
On his playlist: "Almost all hip-hop and rap."
Most embarrassing thing on his playlist: "I've got some old pop songs I haven't had time to delete."
If he had one wish: "1,000 more wishes."
One thing most people don't know: "I actually like being quiet and having time alone."
If he could go on any reality show: "The Amazing Race."
Best swimming skill: "Butterfly on top of the water."
Hidden talent: "Scuba diving." He's certified to 100 feet.
Dream car: "The LaFerrari."
If he could travel anywhere in the world: "Probably the Cayman Islands."
Pets: "Three cats, and I'm starting a saltwater fish tank."
If he could have dinner with anyone dead or alive: "My grandfather."
If he could have any superpower: "I'd be able to instantly teleport to anywhere."