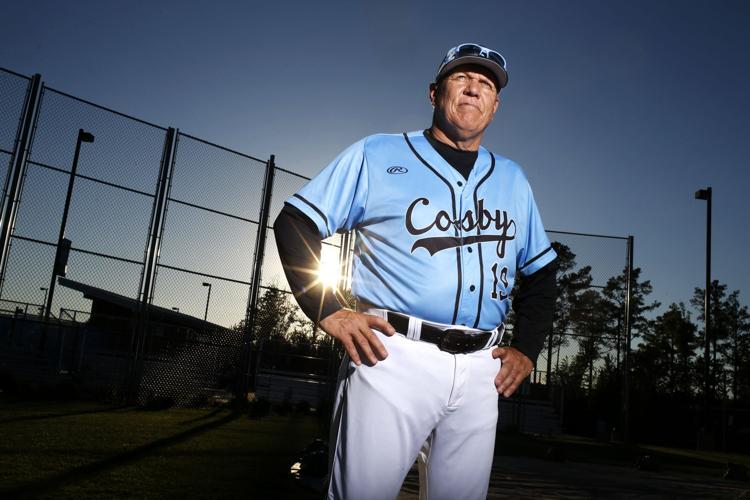 High school baseball coaches in the Richmond area tend to stick around.
Three of them – Gregg Conner, Tim Lowery and Tony Szymendera – have coached for 30 seasons or more.
Another five have served 20-plus years: Bruce Secrest of Steward, Ricky Saunders of Manchester, Dave Savino of Glen Allen, Mickey Roberts of Prince George and Sam Hart of Patrick Henry.
And another four have been around for 17 seasons: Charlie Dragum of Hanover, Tim Haynes of Matoaca, James Poore of Blessed Sacrament Huguenot and John Fletcher of Mills Godwin.
A coach at Honaker High School in southwest Virginia, Tom Harding, spent 47 seasons directing the school's baseball team.
For one reason or another, baseball coaches tend to keep coaching baseball. It's not the pay -- most get a yearly stipend of a few thousand dollars. And it's not the hours. When they're not coaching games until 10 p.m. they're mowing the grass or painting the lines on the field.
And yet they do it for decades. They do it longer than football coaches. Only two active local football coaches have exceeded 20 years: Powhatan's Jim Woodson and New Kent's Clark Harrell. Both have coached 32 seasons.
There are several reasons local baseball coaches pointed to as to why they hold on to their jobs longer than their colleagues in football:
-- There's less competition for head coaching jobs in baseball, so baseball coaches can start at a younger age and stay longer.
-- There's less pressure in baseball. More fans attend football games, and the football team attracts more attention. Plus the financial health of the entire athletics department depends on the ticket revenue of football games. So losing football games can affect the entire department.
-- Baseball coaching can be less physically taxing. Baseball coaches hit ground balls with a fungo bat instead of crisscrossing a football field on an August morning while directing 50 or 60 adolescent boys.
-- High school football is more of a year-round sport. Many high school football players work with their coaches from summer to spring. Baseball players typically play for their high school in the spring and travel ball in the summer and fall.
Perhaps because of that grind, football coaches are more likely to seek jobs as athletics directors.
-- Others pointed to the rhythm of a baseball season. Baseball teams play two or three games a week, spend less of their time practicing and even less watching film or lifting weights.
But like football, baseball allows the coach constant control of his team -- more than a basketball coach, another said. When his team is hitting, he stands in the third base coach's box and relays signals. When his pitcher is on the mound, he often calls the pitches.
The reasons why baseball coaches stay put for so long are many and varied. Here are the stories of the Richmond area's three longest tenured high school baseball coaches, how they got into coaching, and why they've stayed so long.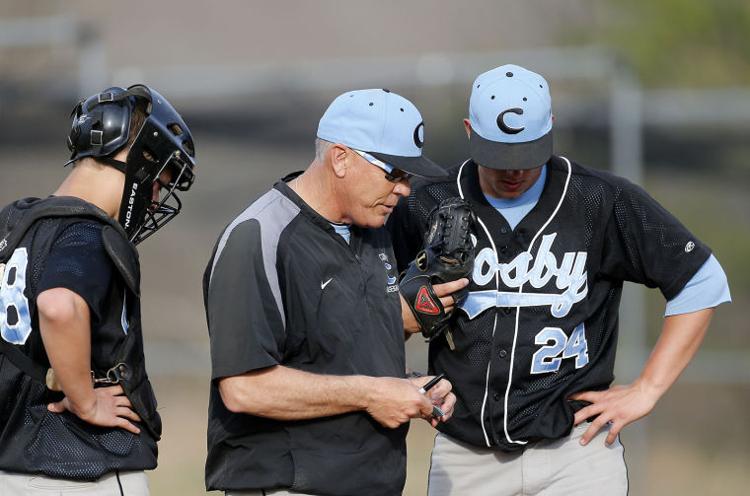 Tim Lowery
Schools: Clover Hill, Cosby
"The one thing that drew me to baseball," Tim Lowery said, "is my dad."
Aubrey Lowery was a World War II veteran and 48 years old when Tim was born. Tim's brother, Tommy, died of cancer when he was 3 years old. So Aubrey was protective of his only other son.
But baseball was the one sport he really encouraged Tim to play. Father and son often visited the field near their house and watched the older kids play.
When Tim got to high school at Lancaster, he joined the team. But his father couldn't attend many games because of his job transporting the crabs and oysters that arrived from the Chesapeake bay. When his dad did come, and Tim got to play in front of him, it was a delight.
After high school, Tim went to Longwood and played there, too. The day Tim turned 21, his father died of prostate cancer. But to this day, coaching baseball brings back memories of his father.
"Every day I go on the baseball field," Tim said, "I feel like I'm connecting with my dad."
Tim's first job as a coach was at Swift Creek Middle school. There were no high school baseball jobs available, so he coached middle school track.
In the fall of 1986, he was offered his first opportunity to be a head varsity baseball coach at Clover Hill. He improved the team, and in 1994, the Cavaliers won the Group AAA state championship. Tim stayed there until 2006 when Cosby High School opened. He moved a couple miles down Hull Street and coached there the next 11 seasons.
After he got the job at Swift Creek, he met Lori Schrotenboer, the daughter of the long-time L.C. Bird football coach, Dutch Schrotenboer. In 1988, Tim and Lori got married.
Each spring, Dutch would come to his son-in-law's games. He became a father figure to Tim. Schrotenboer told Tim he had a gift for coaching.
Baseball never stopped being a family sport. Tim's sons, Jake and Luke, played in the back yard with their father, then later on his baseball team at Cosby. Both sons were catchers who went on to play in college and in the minor leagues. Tim said he can't imagine a better set up than coaching his own sons.
"That's one reason I was in it," he said.
When 2017 rolled around, he made the decision to retire from coaching at Cosby. The final game, after 31 seasons, was May 24 against Manchester. Cosby lost 3-2 and was eliminated from the Conference 3 tournament. The game ended with little fanfare. He shook hands with opposing players and coaches, then boarded the bus back to Cosby.
"I did it for the kids," he said later. "I know it's a cliché. I like my relationship with my players. I really do."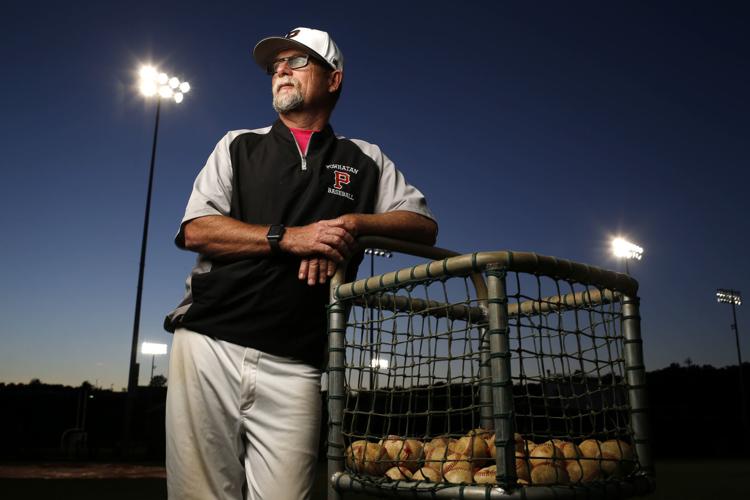 Gregg Conner
When Gregg Conner was a freshman at VCU, he was a business major and member of the baseball team. But he didn't play too much. He quickly realized that if he wanted a future in baseball, it had to be as a coach.
Conner went back to his high school, Huguenot, and sought advice from his former physical education teacher, George Lancaster. Become a teacher, Lancaster told him. It'll be good for you.
After his freshman year, Conner switched majors and planned a career as a physical education teacher. After graduation, he got an offer to teach at Powhatan High School. It seemed a little out in the country for a kid who grew up in the southside of Richmond. But he took it anyway.
"I thought I'd stay a year or two," he said. "And here's year 33."
Teaching wasn't the only job open at Powhatan. The baseball coaching position had opened when Bill Pelot moved two counties over to Louisa. In the spring of 1985, less than a year out of college, Conner became Powhatan's head baseball coach. In 2008, he won his first Group AA state championship. In 2012, he won another.
Realizing how much he liked the community at Powhatan, he moved there about five years after becoming a teacher. His kids, Brett and Morgan, went to school in the county. When they were little, Conner would send one of his players to fetch them from the nearby elementary school and walk them to the high school. The kids would spend their afternoons watching baseball practice.
Baseball was always a family activity. Conner's wife, Kathy, runs the scoreboard. Brett played at Powhatan as a catcher, then came back after graduation as an assistant coach.
"It's our thing," Conner said. "It's what we do."
Despite being the Richmond area's longest tenured head baseball coach, Conner isn't the longest tenured coach on his own staff. Bob Baltimore, who has been an athletics director, football coach and first base coach for the baseball team, has been on the Powhatan staff for 50 seasons. The baseball field is named after him.
"That's 83 years between the two of us," Conner said.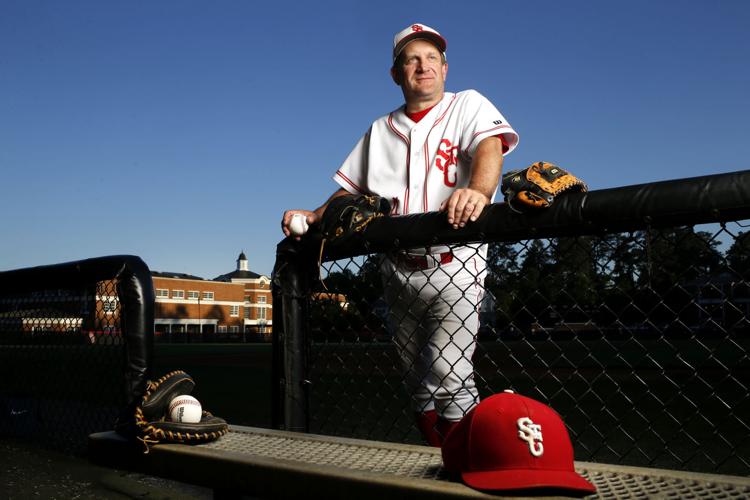 Tony Szymendera
School: St. Christopher's
Tony Szymendera was 23 years old when he was named the head baseball coach at St. Christopher's. He wasn't much older than the players he would direct.
"That's insane that somebody would make that decision," Szymendera joked.
Szymendera graduated from Haverford College and became a teacher and coach in the Philadelphia area. After one year, he packed up and moved to Richmond to become an English teacher at St. Christopher's. He also signed on to coach junior varsity football and basketball and serve as an assistant on the varsity baseball team.
A year later, the head coaching job for the baseball team opened up, and Szymenera got it.
He kept coaching, but left teaching to become an administrator. For the past 26 years he's been the head of the upper school. His classroom was replaced with an office. Coaching, though, kept him close to the kids.
"For me, this is my classroom," he said. "Nobody gets into this position really to be an administrator. You get into this because you like kids and you like working with them."
There's something about the intricacies of baseball that fascinate him. Occasionally he sees a situation or play that he's never seen before.
"There's always an element of surprise and an element of wonder," he said.
Szymendera has always liked the challenge of building a competitive team. Each winter, he starts with a group of kids. As the season progresses, he tries to put the pieces together to make them into a winning team. In 2013, he assembled his first state championship squad when the Saints won the Virginia Independent Schools Athletics Association Division I title.
At the high school level, coaching baseball players is more about teaching kids the mental side of the sport, not the physical side, he said. All the teams can hit and throw and run. But do they know when to throw home or when to take the out at first?
That mental aspect, Szymendera said, is what separates baseball teams at the high school level. That's the part he most enjoys teaching.
He constantly looks for ways to tweak, improve and remake himself as a coach. He never wants his coaching to get stale, and he'll never let himself do things the same old way just because he's always done it that way before.
A few years back, he realized his players were getting stronger, but they weren't flexible. So he introduced yoga to the team's training routine.
The moment he stops trying new things, he said, he'll know it's time to retire.