The two-time defending VISAA state champion only lost two wrestlers from its 2014-15 season, and have 12 returning. Senior Robert DuPont (152) is a state champion and junior prep All-American Josh Wyland (132) is a two-time state champion. Coach Ryan Hall said the Cadets bring back a lot of experience with a high level of training, but must stay healthy if they want to three-peat.
The Hawks finished 12-5 last season and return 12 wrestlers. Last year, they placed first in Conference 20 and region 4A South, followed by a close second (129-105) to Fauquier in the 4A state final. Most of the team's experience lies with its seniors, including all-state champion TJ Allen (195), all-state champion Tanner Lacey (220) and third-place state finisher, Tyler Flora (132).
First-year coach Hal Miles inherits a strong, accomplished team that has won two consecutive state championships. The Warriors lost Neal Richards (VMI), a four-time all-conference, all-region, all-state, All-Metro wrestler of the year and nationals runner-up, but Brandon Woody (106/113) and Anthony Helm (285) can certainly lead the pack and contend for more individual and team state titles.
The Tigers move from 4A to 5A, but coach Kevin Mable said with new competition, they should do well since the majority of weight classes are composed of veteran, senior wrestlers. They finished last season 15-4 and placed second behind Hanover in the Conference 20 finals. Seniors Nicolay Arroyo (152) and Tahlik Banks (195) placed in the 2015 state tournament.
The Eagles were last year's Conference 11 champions and have nine starters back, including Carson Tinsley (113), Nico Rivera (132) and Mitchell Wein (138). Coach Bob Harris said that their strength is experience led by captains Tinsley, Rivera and Trey Turnage (182), but overall, the team lacks bodies in the upper weight classes. How will last year's conference champions fare when competing against new conference opponent J.R. Tucker?
Last year, Benedictine edged the Saints 258-253.5 in the VISAA state final. They might have a young team, but coach Ross Gitomer said they have really good team camaraderie and are motivated to work hard. With a lot of strength, experience and willingness to learn at a fast pace, Gitomer doesn't know what to expect this season. But if last season was any indication, the Saints could be another force among private schools.
---
Twelve wrestlers return to a team composed of many sophomores and seniors. Coach Chad Hall expects the Generals to have a full lineup with some first-year wrestlers in the mix.
Coach Mike Faus said his team is in a rebuilding year after graduating three key seniors, but seven starters return to a team filled with conference, region and state qualifiers and champions. Kade Sanders (160), 3A state champion, and Caden Darber (132), a two-time state placer, are among the group.
They were 16-9 last season and suffered numerous injuries. This year, they are more experienced, returning 13 wrestlers after losing only one.
Despite only winning four meets last season, the Panthers bring back a good balance of young talent and senior leadership. Coach Dalton Head said he expects them to be competitive in a majority of duals and tournaments, since they likely have the ability to field every weight class. As the year progresses, the Panthers will look to peak by postseason.
The Blue Devils were the 2014-2015 Conference 26 champions, but only eight of 14 wrestlers are back this season. That shouldn't be a factor, though, because coach Rich Halas said this team brings a strong mix of young blood and talent. Juniors Ethen Hill and Garet Jordan, two-time conference champions, will look to win another conference title.
Last year, they went 18-5 and were top contenders. This year, they return 12 wrestlers, led by several strong seniors including Jeremy Roup (145), Tanner Kump (160) and Scott Toms (182).
Several starters return, but without last year's seniors, the Royals will look to their relatively young team for that spark of leadership to make them successful.
The Wildcats may lack experience, but first-year coach Cezar Carvalhaes is confident that his team can more than make up for it by the end of the season with their good attitude and strong work ethic.
Six grapplers return to a Cougars team that is anchored by juniors in the middleweights. Although they have a few holes in this year's lineup, coach Mac Friddell expects them to be a strong tournament team.
Coach Greg Johnson returns to his alma mater as head coach after serving as a volunteer assistant last season. With eight wrestlers back, he said the Cavaliers, who placed first in both Tidewater District and Conference 33 in 2014-15, look solid.
They went 6-5 last season, but the eight returning wrestlers, many now juniors, will bring more experience to the mat.
Though he has a young team, first-year coach Wade Thayer said the Colonials' six returning wrestlers have a strong willingness to work and improve technique.
After only losing two seniors, the Confederates return a handful of wrestlers, including three seniors. They placed third in last year's Conference 11 final and Garret Plummer (120) and Jonathan Conrad (138) took home individual titles.
Three state qualifiers return from last season: Collin Gerardi (120/126), Elijah Jordan (106/113) and Hunter Smith (220). The Indians' biggest strength should be in the lower weight classes, but the heavier classes likely will play a large role in determining the team's success.
The Raiders went 12-5 last season and return 15 wrestlers. Coach Eric Monger said they have good depth and hard workers, but the biggest challenge could be spreading out amongst the weight classes.
Although a large group of upper weight class wrestlers graduated, first-year coach Don Ooton said there is a good mix of older and younger wrestlers who have the potential to make an impact.
The Knights' strong suit will most likely be its middle weight classes. All six returning wrestlers won matches at the regional tournament last year.
The Lancers bring back more than a dozen wrestlers. They opened the season last weekend with Brandon Henderson (195) placing first and Keaton Gomez (170) third at the Staunton River tournament. Sophomore Aderus Bowman (126), a transfer from Columbia, S.C., placed sixth and became the school's first female varsity place-winner.
---
WRESTLERS TO WATCH: 106-126 POUNDS
Brandon Woody, junior, Matoaca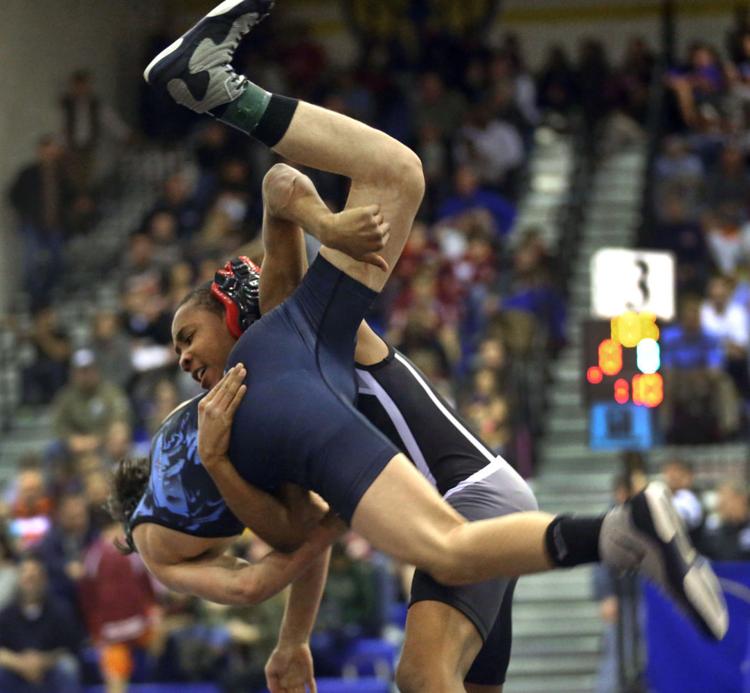 After placing fifth at the 5A state championships his freshman year, Woody (106/113) came back and won his first state championship as a sophomore. A two-time Conference 12 champion, region and state champion, he went 37-5 last season and could likely repeat his first-place finishes from last season.
Carson Tinsley, junior, Mills Godwin
Tinsley (113) is one of the captains leading this year's seasoned Eagles team. Since his freshman year, he has been a two-time conference champion, two-time regional placer and a two-time state placer.
Joey Prata, senior, St. Christopher's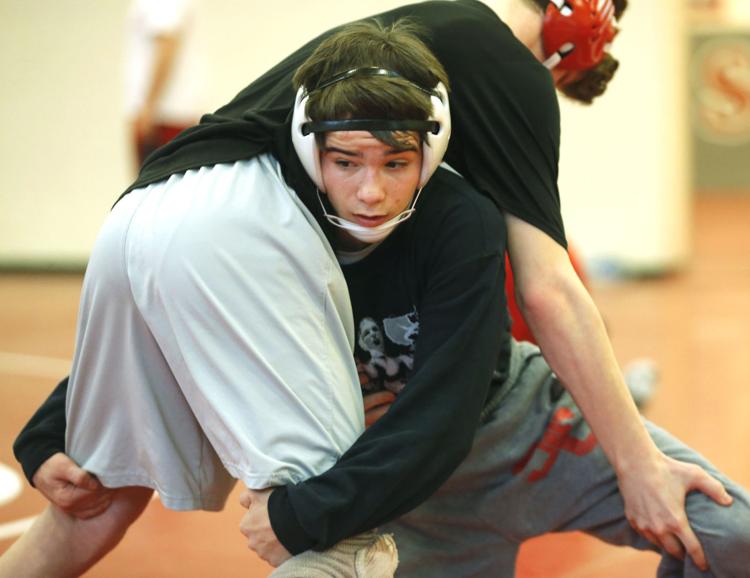 Prata (120), a two-time state champion, two-time national prep champion and Beast of the East finalist, is heading to Virginia Tech to continue wrestling next fall. With an entire senior season ahead of him, he will look to win a third state championship.
Collin Gerardi, sophomore, Powhatan
Gerardi (120/126) returns to the Indians with experience under his belt. Last year, he won a 4A state title with a 6-0 decision over Aaron Black of James Wood.
Gray Hart, sophomore, St. Christopher's
This year, Hart (126) will wear a new uniform and enter a new weight class. The former 106-pound wrestler transferred from Hanover. Last year in public schools, he was a conference and region champion and state finalist.
---
WRESTLERS TO WATCH: 170-285 POUNDS
Chip Sturek, senior, Glen Allen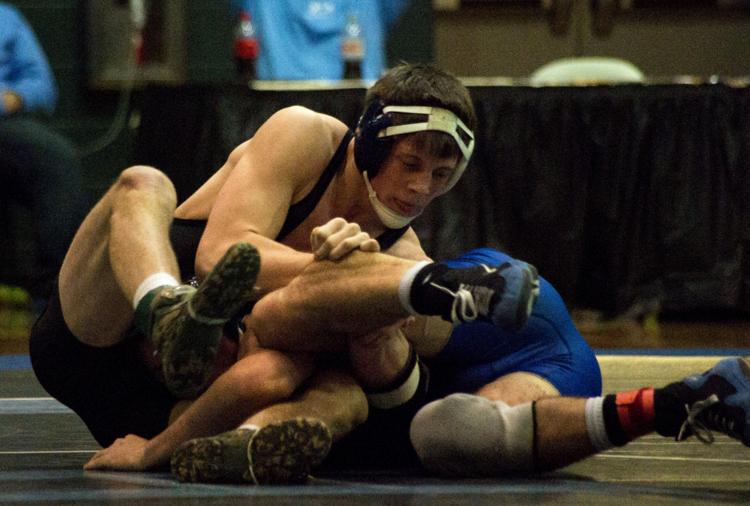 Sturek (170) finished last season with a nearly perfect 37-1 record. He won conference and region finals and was runner-up in the 4A state tournament.
TJ Allen, senior, Hanover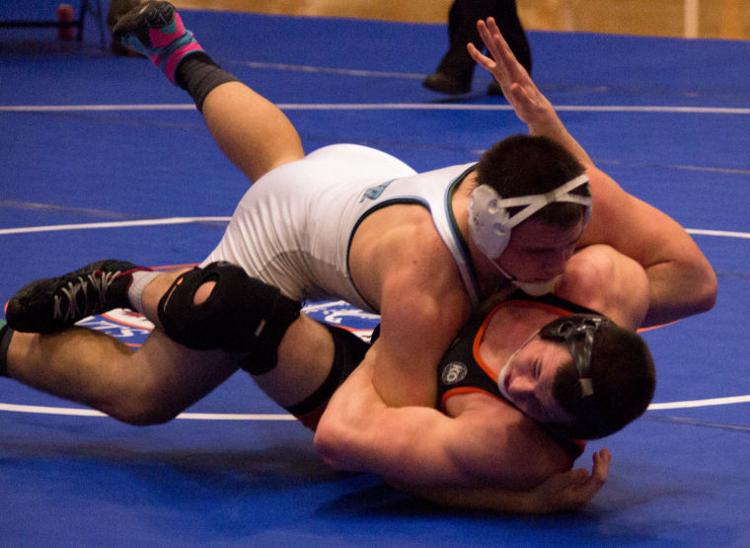 Allen (195) returns for his senior year after first-place finishes his junior year in Conference 20, region 4A South and 4A state.
Tanner Lacey, senior, Hanover
Lacey (220) earned first-place titles last year in the conference, region and state. He defeated Canaan Mills from Dinwiddie in a 3-2 decision to win the 4A region final.
Anthony Helm, senior, Matoaca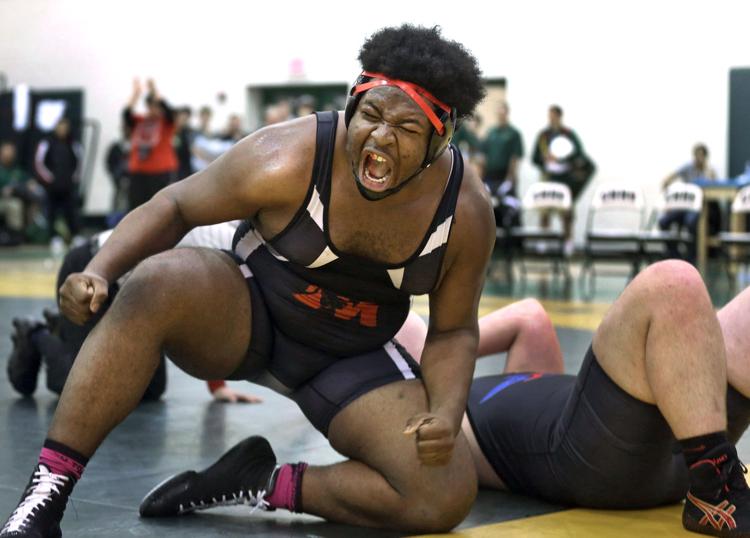 Helm (285) has accumulated a career record of 115-12 and still has an entire senior year to shine. Last year, he was a conference and region champion for the third consecutive season and repeated as state champion after being runner-up his freshman year.
---
WRESTLERS TO WATCH: 132-160 POUNDS
Josh Wyland, junior, Benedictine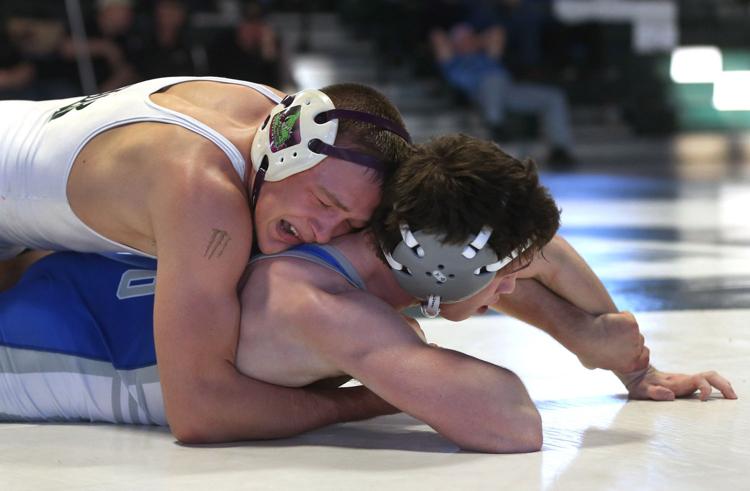 Wyland (132) is a two-time state champion and prep All-American. He pinned Matt Rushing from Peninsula Catholic in 1:31 in last year's VISAA final to repeat as an individual and team state champion.
Nico Rivera, senior, Mills Godwin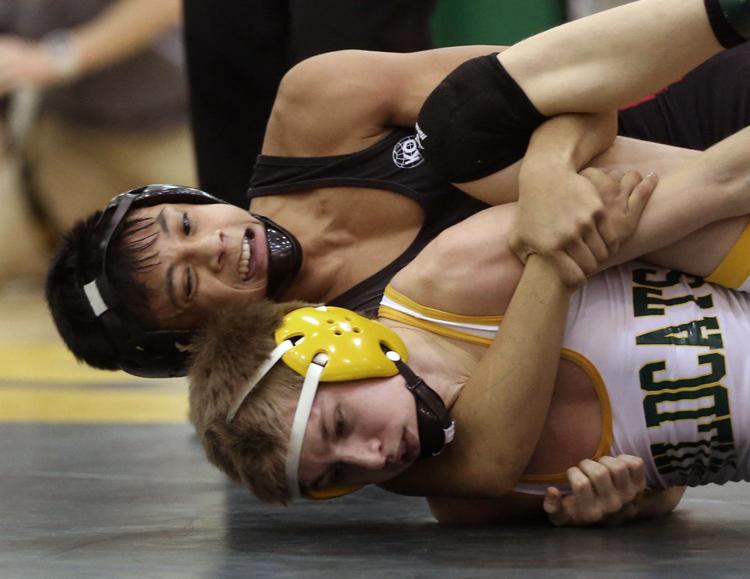 Rivera (132) enters a new weight class after wrestling with the 120-pounders last year. He beat Hayden Keener (120) from Lee Davis in a 9-6 decision to win an individual Conference 11 title last year. Overall, he is a two-time conference champ, three-time regional placer and two-time state placer.
Nicolay Arroyo, senior, J.R. Tucker
Arroyo (152) is no longer in the 138-pound weight class. As such, he will face new competition, especially since the Tigers moved from 4A to 5A. Last year, he lost to Carson Allen (also now 152) from Hanover in a 6-0 decision in the Conference 12 championship and later lost a 2-0 decision to Brian DiCesare from Grafton in the 4A region championship.
Robert DuPont, senior, Benedictine
DuPont (152), a state champion and prep All-American, earned his first individual state title last year when he won a 9-3 decision against Carter Davis from St. Christopher's.
Kade Sanders, junior, New Kent
Last year, Sanders (160) became a conference, region and state champion. He beat Nick Giantonio in a close, 5-3 decision to claim the 3A state title. Sanders is likely to make another large impact on an otherwise rebuilding Trojans team.