CTE made life miserable for family of former Hermitage, Redskins player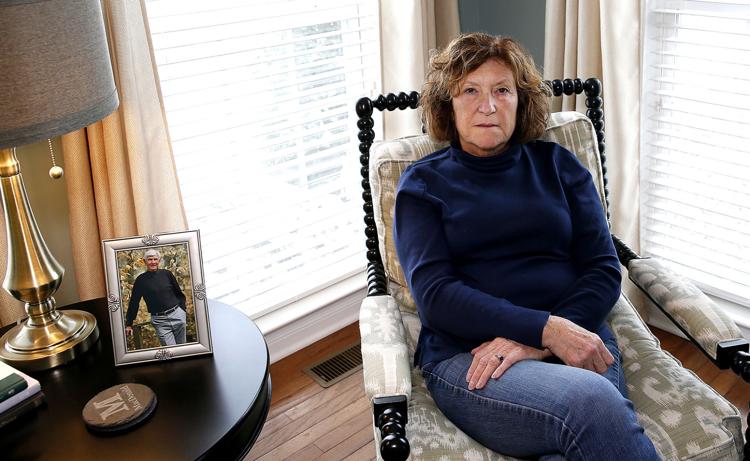 Widow of former Redskins player and coach John Hilton suffered for years as the wife of a man with severe brain injury
Penny Hilton's phone rang at 3 a.m. "You have to come get me right now," her husband pleaded. "Somebody's trying to slit my throat." 
She knew immediately that her husband, prone to paranoia, wasn't in danger. Penny tried to calm him before asking him to hand the phone to a nurse so she could ask what had really happened. 
By this time six years ago, John Hilton's mental state was in a deep state of decline. John, who played at Hermitage High School, the University of Richmond and in the NFL, was now 70 years old, living in a nursing home in Richmond and battling dementia.
The first person John found early that morning was an orderly who had just stepped off a nearby elevator. The man gently grabbed John's arm and suggested they walk back to his room.
Within seconds, John, who stood 6-foot-5, cornered the much smaller man, pinning him against a wall and wrapping his hands around the man's neck. A team of nurses worked together to pull John — who had the mental capacity of a toddler and a body fit for professional football — off the orderly and get him under control.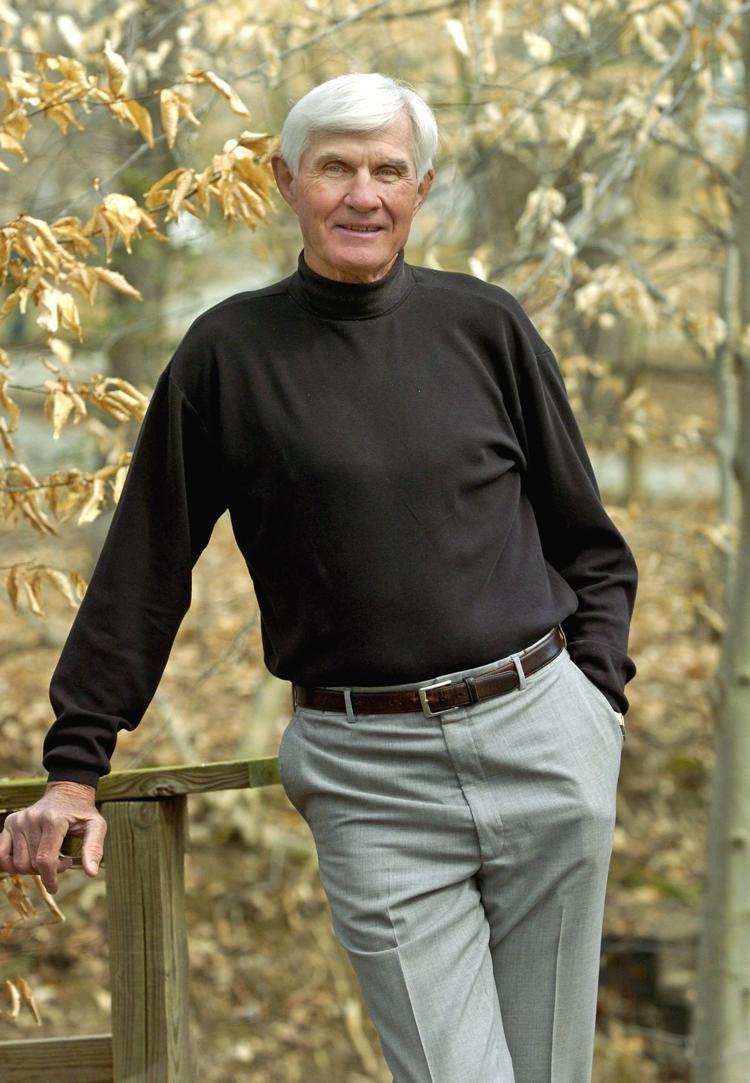 The incident came as little surprise to Penny. About 40 years of sudden rage, paranoia and inexplicable behavior from John had preceded that morning, defining much of Penny's marriage and turning happiness into a fleeting desire. 
Her husband's behavior was the result of years of repetitive brain trauma, but she didn't know it until John neared the end of his life.
Ten months after John died in February 2017 at the age of 74, Penny got a call from a pair of neuropathologists at Boston University.
They told her John had been living with severe chronic traumatic encephalopathy, better known as CTE, the same disease that has deteriorated the brains of hundreds of former NFL players and led at least a dozen of them to commit suicide. Years before John's death, as his mental decline hastened, Penny convinced him that his brain should be donated for research when he died. 
Dr. Ann McKee, BU's CTE expert and the neuropathologist who has examined hundreds of former NFL brains, said repeated hits caused John's brain to shrink to about 25 percent smaller than the average brain of a man his age. His frontal and temporal lobes, the centers of control for emotion, memory, planning and critical thinking, were heavily damaged. Tau proteins, the big black stamp of CTE, riddled his brain.
"He [had] a lot of disease in his brain," McKee told the Richmond Times-Dispatch in a recent interview, "so I was surprised he was that young."
Following John's death, Penny learned from stories in the news, friendships with fellow NFL wives and membership in a private Facebook group called Women of the NFL that the issues she faced are widespread. Her story wasn't singular, though she had believed it to be for most of her marriage.
Tara Nesbit, the wife of former NFL player Jamar Nesbit, started Women of the NFL and said former NFL wives in the group regularly express issues related to their husband's brain trauma, which can include financial instability, verbal abuse and bouts of rage. Pair that anguish with the feeling of isolation, of living a uniquely traumatic life, and the narrative becomes clear — when their husband or boyfriend's brain function starts to fade, their happiness follows suit.
"This is reality for so many of these women," Nesbit said. "Day after day of people saying, 'Yes, this happens in our household, too.'"

Penny met John in 1971 when he was at training camp with the Washington Redskins in Carlisle, Pa. Penny and some friends were at Walnut Bottom Tavern, a rustic bar that was popular among young adults, when John approached her. He asked if she would play Carole King on the jukebox, and she asked if he was going to pay for it.
"I would certainly not say that I was a groupie," she said. "He approached me."
Funny and playful, John wooed her. She saw a prankster with a child-like excitement for life, and she liked that. "He was a good listener, very nice to talk to, a lot of fun," she said.
John's days on the field were coming to an end when he met Penny. He had already played nearly a decade of professional football as a tight end for Washington, Pittsburgh, Minnesota, Green Bay and Detroit. During his career his duties included blocking and tackling massive men, and John's brain suffered chronic damage that would worsen throughout his life, causing severe emotional and behavioral impairment.
"I'd never seen somebody look like the Incredible Hulk before where he goes from sweet, nice and loving to this scary person."
- Penny Hilton, wife of former NFL player John Hilton
The deterioration was already in its early stages when he met Penny, which she would learn from McKee decades later.
Soon after they met, she drove to Detroit to visit him. Mike Lucci, one of the Detroit Lions' players, was throwing a party. As they walked up the steps into Lucci's house, John spotted a few bicycles and suggested they go for a ride. Penny remembers them being too big for her to use. She wasn't interested in riding the bikes, so John rode alone and Penny went into the party.
Penny's decision angered John, but he didn't immediately show it. On the way home from the party, John began beating on the steering wheel, driving recklessly and screaming at Penny. He asked why she had visited him. Why wouldn't she ride the bike? Was she interested in another man? What was wrong with her? As John yelled, Penny cowered as far back into her seat as she could.
"I'd never seen somebody look like the Incredible Hulk before," Penny said, "where he goes from sweet, nice and loving to this scary person."
McKee's research has shown that rage and aggression are symptoms of brain trauma, though Penny worried at the time that this could be John's personality.
Over the next few years, Penny endured more of John's sudden fits of rage. Every so often a small, seemingly unimportant thing would happen that triggered him, and he would explode. His anger flooded out in the form of harsh words and violent use of his strong body. He never physically abused Penny, she said, but she absorbed the brunt of his aggression verbally.
The isolated nature of those incidents early on led Penny to believe that perhaps once they were married and settled, he would calm down. She thought his traumatic upbringing may have contributed to his behavior. His twin sister died when she was 6 — her body was never found, but police determined that she drowned in a river — and his father could be cruel and abusive, Penny said.
Penny's belief that things would get better allowed her to start a life with John. Within two years of meeting, they married. John adopted Johnny, Penny's child from a previous relationship, and soon after that, their daughter, Erin, was born.
After a 10-year professional playing career, during which he played for five NFL teams and in America's short-lived World Football League, John moved to the sidelines. He spent seven seasons coaching for the Chicago Bears, Washington Redskins and Green Bay Packers, but one abrupt decision essentially ended his life in football.
It was the middle of the football season when Penny came home from the grocery store to find John painting the shutters. He was the special teams coach for the Redskins, and the season was in full swing. Any other day, he would be at work. Why was he at home?
In Washington's most recent game, John had nearly punched the team dentist for what he interpreted as a lack of loyalty. The dentist was joking with some referees, and John had thought the officials were making bad calls. Someone on the sideline stopped John from getting physical, but when head coach Jack Pardee heard about the incident, he told John he would have to coach from the press box.
John refused, resigned and ended his career in football.
Upon hearing this story, Penny needed just seconds to process her new reality. She walked inside, unloaded the groceries and called a real estate agent. The loss of John's coaching income meant they would have to sell their house and move.
The family relocated often, both before and after John quit football. Johnny, his son, estimated the family moved at least eight times by counting each grade school he attended.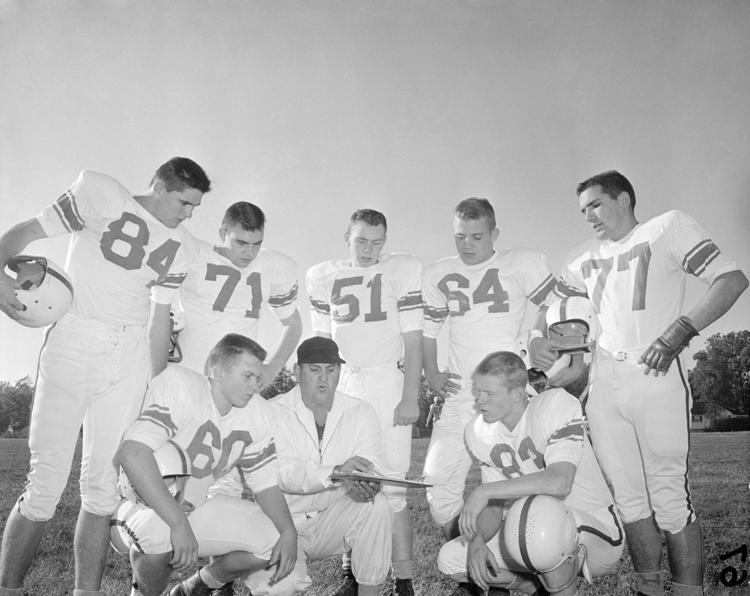 To support the children, Penny worked two jobs, as a real estate agent by day and a waitress by night. Her husband's decade of professional football provided her no privilege. Far from frugal, John had mismanaged his career earnings, which weren't close to what players make these days.
John was often a playful and funny father around his children, but other times they felt his wrath. Johnny said his father acted as if he were bipolar, going from happy to angry in seconds. He could be protective — he didn't let Johnny play football out of fear that he would get hurt — but he could also be cruel.
Once after dinner, Erin was cleaning the dishes. She accidentally dropped a plate and it shattered. John's reaction was harsh, scolding and overly critical as he "completely lit into me," Erin said. As John yelled at his teenage daughter, Penny stood idly by.
John stormed off. Erin turned to her mother, furious that she hadn't defended her daughter and wondering whether Penny would ever put an end to these painful episodes.
"I cannot believe you're not going to divorce him," Erin remembered saying. "He's such an asshole."
Penny considered leaving John more than once, but financial constraints prevented it. She couldn't afford to live on her own, especially before the kids were grown, and she knew John couldn't either.
The Hiltons made their way to Richmond in the late 1980s, about eight years after John stopped coaching. Johnny moved back in after college when he got a job teaching physics at Lee-Davis High School, and Erin played basketball for Monacan High School. The kids grew up and moved out, and John and Penny built a house on the 10th hole of Mill Quarter Plantation Golf Course, a property hand-picked by John for his love of golf.
They were going to retire there — Penny would work her job as a dental assistant during the week and garden on the weekends, and John would sell heavy construction equipment and spend the rest of his time playing golf, a passion that grew into a priority.
On the golf course, where John spent most weekends, he would yell at friends when they didn't fix divots or when they walked in his putting line, his former golf partner John Obolewicz said. He accused them of purposefully trying to get under his skin or affect his play, and he expressed this paranoia to Penny. John was eventually kicked out of Mill Quarter for what Obolewicz said was threatening behavior toward golfers he didn't know.
Tommy Bondurant, perhaps John's closest childhood friend, said John changed during his time in the NFL. His wit, smile and the twinkle in his eye had faded and his temper flared more often. This devastated Bondurant, who said he felt as if he had lost his best friend.
As John's brain disease progressed, daily errands became too much to handle. He didn't have the patience to stand in line at the grocery store. If he waited for too long, he would set his groceries down, walk out and make sure fellow shoppers and employees heard him complaining as he left.
At University of Richmond football games and Erin's high school basketball games, he yelled about bad calls by the referees so loudly that other fans moved away from him and administrators asked him to quiet down. Penny sat by his side embarrassed and angry, until his antics became too much to bear. "I stopped doing things with him," she said.
As time passed, their relationship began to fade. Penny said she always loved John but had not been in love with him for many years. "The marriage for me was over many years ago."
Throughout this time, when John and Penny's marriage was effectively over but before he died, Penny confided in an old friend, Robert Weakley.
The two grew into close friends as he listened to her pour her heart out over the phone. She told him stories she didn't feel comfortable telling anyone else. She couldn't unload on her children because she didn't want to put the stress on them, and she didn't want to open up to her coworkers, so Robert became her sounding board.
John caused so many arguments that Penny didn't want to go home at night. When he was at his worst, she told Robert she would rather drive her car into a tree than face her husband.
Trapped in a marriage with a man whose brain was steadily deteriorating, Penny became miserable. She now knows it wasn't his fault, but the ignorance about what was causing him to act this way led to deep, incessant sadness.
"I'd almost forgotten how to laugh," she said. "I was depressed and so angry and so unhappy."
Self-awareness usually wasn't one of John's defining qualities. But every so often, he would start a yelling match with Penny and realize he had lost control . In those moments, John would say to Penny, "I can't do this. I don't want to go through this."
His head would fall into his hands as consciousness consumed him. She saw the fear in his eyes during those moments.
As Penny struggled during John's decline late in life, solace came in the form of knowledge and community. At a caregiver's meeting about six years before John's death, Penny first met Mary Ann Easterling, the wife of Ray Easterling — a former UR and NFL player who battled severe CTE and sued the NFL. Penny and Mary Ann spoke over coffee, and it was there that Penny first learned she wasn't alone. Mary Ann's marriage shared many of the traumatic qualities that defined Penny's.
A feeling of isolation had been one of the demoralizing characteristics of Penny's marriage. She spent her life with John thinking that no one else dealt with the same instability and impulsivity.
"Nobody knew what was going on inside of our house," Penny thought. "Nobody knew that he could be nice one minute and screaming the next and saying awful things to the kids or to me. Nobody knew how we lived."
As Penny thinks back on some of the more turbulent memories of her life with John, she doesn't question why she hadn't asked sooner whether she was alone. She vividly remembers the feelings that ran through her during those times. She was angry, embarrassed, confused and ashamed.
Among those with CTE, common behavioral symptoms included impulsiveness, depressive symptoms, apathy and anxiety, as well as hopelessness, explosivity and verbal and physical violence. Lapses in memory, executive function and attention were found often, too.
When Penny later joined the Women of the NFL group on Facebook, which is private and vetted and has about 2,500 members, she found that women of all ages are experiencing the many stages of grief she had endured during her marriage to John. She was surprised to find that her story is, in some way, the story of so many other women whose husbands or boyfriends are afflicted with brain trauma during their football careers.
Tara Nesbit started the Facebook group more than two years ago and said she was struck with the same realization. Her intentions were to bring NFL wives together in a supportive setting to discuss issues such as the best places to live and how to transition from city to city, so it came as a surprise when the group page became filled with conversations about how players' behavior and brain health were on the fritz.
"I was living with blinders on; my husband wasn't having those issues," Nesbit said.
It's hard to quantify how often NFL wives and girlfriends endure distressing behavior from their partners, and it's harder to determine how much of that can be correlated with football-related brain trauma. But recent science suggests that the number of former NFL players with CTE is considerable.
McKee and many of her colleagues authored a widely publicized study, released in July 2017, that announced the finding of CTE in 110 of 111 former NFL players. Of the 110 with CTE, 95 of them had Stage III or IV CTE, showing a similar severity at which McKee diagnosed John's brain. Among those with CTE, common behavioral symptoms included impulsiveness, depressive symptoms, apathy and anxiety, as well as hopelessness, explosivity and verbal and physical violence. Lapses in memory, executive function and attention were found often, too.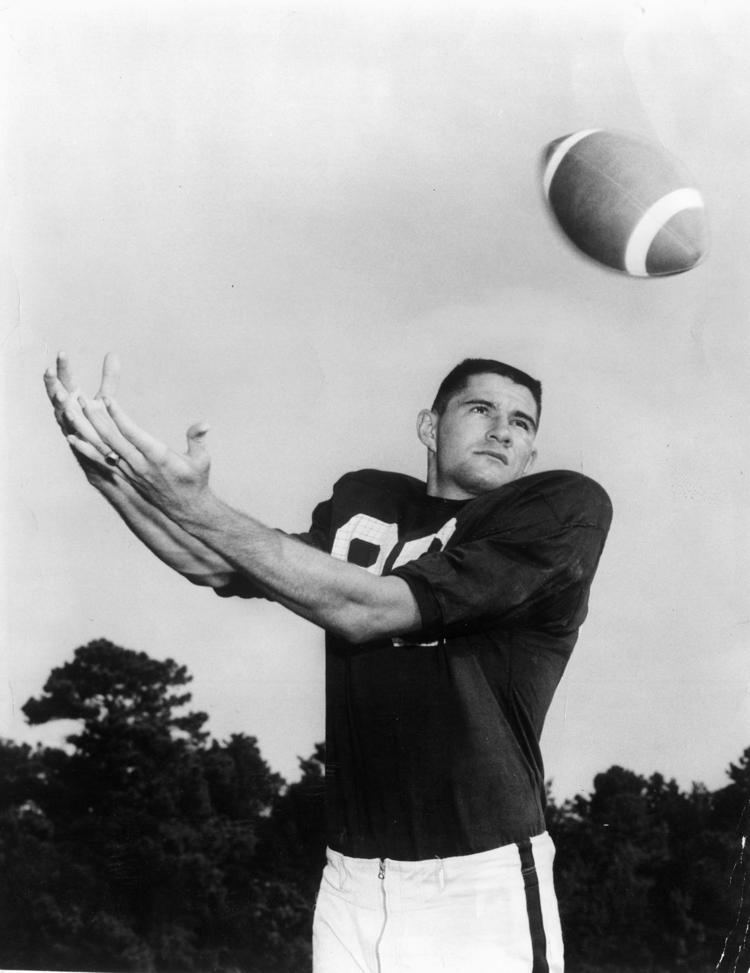 McKee's sample was biased in a few ways, including the necessity of donations for the brains to be studied. But the results still point to the disease being commonplace among men who played in the NFL.
John's brain was among the most damaged McKee has ever seen, she said, meaning that his symptoms were likely among the worst as well. But the way CTE manifested in John's lifestyle wasn't rare, and McKee said the symptoms these men battle often affect their partners in devastating ways.
McKee talks to the families of CTE victims after each pathology she performs. She said she hears stories similar to Penny's far too often. Wives, girlfriends and children live for years frightened, threatened, depressed and heartbroken.
"It's absolutely standard operating procedure," McKee said.
As John's CTE progressed in his 50s and 60s, Penny's role transformed. After being a victim of his aggression for most of their marriage, she became his caretaker. John retired at 64, so Penny had to provide the income for her family. This was her life now — she had spent decades absorbing the consequences of his diseased brain, and now it was her job to keep him safe and healthy.
A few years after John retired, a doctor visit resulted in a diagnosis of early onset dementia. He was prescribed Aricept, a daily medication for memory loss.
Concerned with his own condition, John exhibited some curiosity about what could have caused his memory lapses, so he called an old high school friend at Hermitage, Emmett Ellen. "You got knocked out a lot. Do you have trouble remembering stuff?" John asked his friend. Ellen responded with a joke to lighten the mood before saying he was not having any serious problems.
This was one of the only glimpses anyone close to John got into his mind, where he seemed to wonder during rare moments of self-awareness whether football was the reason he was losing memory and control.
John's decline from a fully functioning man into a decayed state was slow and occurred over a period of many years, but it was marked by one perilous judgment. In his late 60s by this time, John planned to meet Ray Easterling, a friend and the lead plaintiff in a class-action lawsuit that has resulted in more than $500 million paid to former NFL players. Ray committed suicide in 2012 at 62 years old, and the diagnosis of CTE followed.
The two were supposed to meet at The Crossings Golf Club in Glen Allen, but John didn't make it. Penny got a call from a police officer, who said John had taken the wrong exit for the golf course and, upon realizing it, decided to make a U-turn and drive the opposite way on the same exit ramp he had just taken. The officer was driving up the ramp as John drove down.
The incident, which had nearly happened once before with Penny in the car, led to a court visit and the loss of his license. Once his license was gone, so was his independence.
He began to act in dangerous ways when confined to the house, so Penny hired a caregiver to watch him while she worked. But the caregiver left at 5 p.m., before Penny could get home. During his time alone, John made foolish decisions. If mosquitos were biting him, he sprayed himself with Raid, an insecticide. He sometimes left the stove on as well.
When Penny wasn't at work, John would ask her to take him out to eat, but she had to be careful in choosing a restaurant.
"Obviously you couldn't take him anywhere for a buffet," Penny said. "You offer him one choice or two choices. Don't confuse the man."
John's loss of independence affected Penny tremendously. Not only did she have to live with his instability, but his behavior meant that opportunities to see her children and grandchildren became fewer and fewer.
Johnny, who lives with his family in Delaware, used to stay with Penny and John when he visited Richmond. He brought his young kids with him. They ran around and made a lot of noise, something that severely irritated their grandfather. When the commotion became unbearable, John would go into his bedroom and slam the door. This made Johnny uncomfortable over time, so he started staying with Erin in Chesterfield when he visited.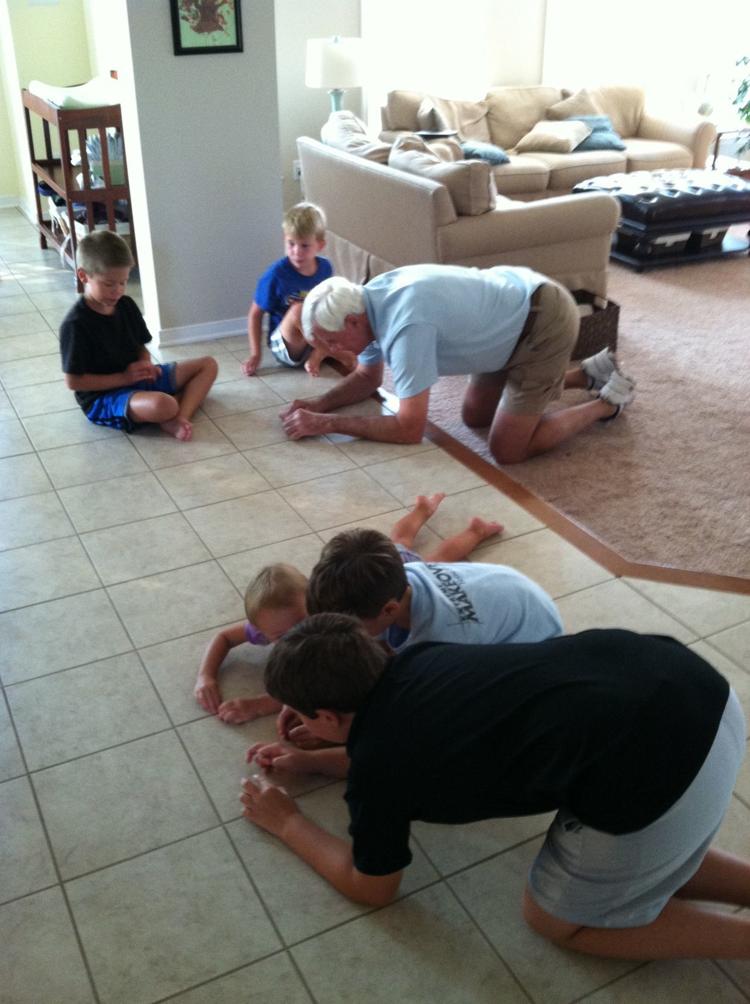 "He just couldn't handle all the noise and the confusion," Penny said. "It was too much for him."
Unable to spend extended periods of time with her children and grandchildren, Penny was confined to her role as John's caretaker. She carried the burden of his well-being, which was so heavy it eliminated any chance of her making decisions that made her happy.
"I hadn't felt alive in so many years," Penny said. "I resigned myself to the fact that I have two children and I have these five wonderful grandchildren and I'm going to be a mother and a grandmother. I'm not having any other type of relationship in my life. I had resigned myself to that when I knew that he had dementia.
"I knew I couldn't leave. It's not like you can leave somebody you're married to when they're at their worst point like that. …You realize that this isn't their fault, and who's going to take care of him? It's my responsibility to take care of him. So, I stayed, and we did the best we could."
Around the time John turned 70, his mental health had declined so significantly that Penny couldn't care for him anymore. A few years earlier, Penny had warned John that he would need to enter a nursing home eventually, so she drove John around to see which facility he would like best. He picked Brandermill Woods, a retirement community near Swift Creek Reservoir in Midlothian.
After about two years at Brandermill Woods, John moved to The Memory Center. During the last four years of his life, he spent time in three different nursing homes.
Penny visited him a few days a week. He was shuffling his feet and staring at the ground as he walked. As his condition worsened, she went less frequently. It was difficult seeing him in such a rudimentary state, she said.
Johnny struggled with his father's condition, too, missing the bond they once had. He would call John to tell him about a round of golf or a fish he caught, but John's responses made it apparent that he couldn't find meaning in his son's stories.
Around this time, Johnny began learning more about how football could afflict its players. A physics teacher at Delaware Technical Community College and an avid football fan, he started seeing news about players suffering from CTE and facing the consequences of repetitive brain trauma. He had his students completing physics problems about the forces that apply when two men collide, and a light bulb went off. The forces were tremendous, so it makes sense that the game is causing long-term mental health problems for its players, Johnny realized.
As Penny left, she said, "Love you, John." He replied, "Love you."
Those were the last words she heard him speak.
Eventually, John couldn't recognize his wife or kids. Penny remembers walking into the nursing home to find John's caregiver slowly walking the halls, with John following closely behind, shuffling his feet.
"He went right by me and never even saw me," she said.
Near the end of his life, Penny asked John if he recognized her. Stumbling over his words, he eventually said, "You're that nice lady." Another time, he patted Erin on the back and proudly told a nurse, "This is my wife."
Seeing John in such a lost state of mind caused Erin tremendous pain. Penny recalls moments when Erin would burst into tears, feeling so bad for her father that she said it should be legal to put terminally ill people out of their misery similar to the way dogs are put down.
One day last January while shuffling down the hall at Sunrise in Bon Air, his third and final nursing home, John tripped and hit the left side of his head, just above his temple, on a railing. He suffered a large cut and what Penny called the biggest goose egg she had ever seen on a person.
When she went to visit him after his fall, his eyes were only partially open. He didn't talk or seem aware. He didn't seem to know she was there. As Penny left, she said, "Love you, John." He replied, "Love you."
Those were the last words she heard him speak.
Doctors determined that John's condition wasn't going to improve, so Penny sought hospice for him. During one of Penny's visits there, caretakers were bathing him when they rolled him toward her. Both of his eyes flew open.
"Nothing there," Penny said. "Nobody home."
John died the following morning on Feb. 2, 2017.
Upon getting the call, Penny drove to see John's body one last time. When she arrived, doctors had already taken him. They needed to harvest his brain — Penny had convinced John years earlier that his brain should be donated to Boston University for research.
Seeing the bed empty was the hardest moment Penny remembers, she said. She has never been one to cry, but tears fell down her face. She spent a few minutes saying goodbye to her husband of four decades, and his body was already gone.
Johnny said he was relieved for both of his parents. His father is in a better place, he said, and his mother doesn't have to stress over John's health any longer.
About six months after his death, the Hiltons said goodbye to John for the final time. Penny and her children took a trip to Maine last July to lay him to rest. An urn made of sand, designed to disintegrate in water, held his ashes.
They dropped John into the Ogunquit River, where his twin sister had drowned nearly 70 years earlier.
Last December, 10 months after John's death, Penny got the call from McKee that John suffered from Stage IV CTE. Penny asked how long the disease had been developing. McKee estimated John's CTE progressed over three or four decades, a diagnosis that was equal parts devastating and relieving.
When Erin, now 40, heard that her father had suffered from CTE for perhaps her entire life, she began crying. She and Penny wondered whether they had ever known John for who he was born to be; who he might have been had he not played that game.
"She said, 'You actually probably didn't ever know what he was really like,'" Penny remembered. "And I didn't."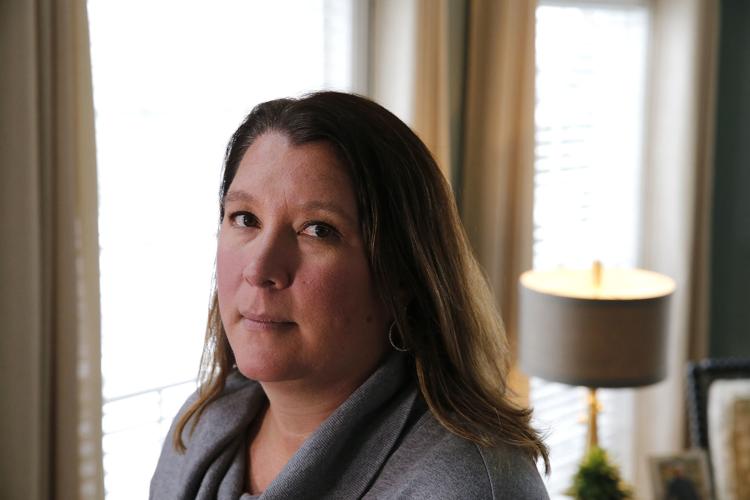 Johnny said it was good to know that it wasn't his father, but rather a disease affecting his father, that caused his distressing behavior.
The diagnosis brought Penny some small measure of comfort as well. She had agonized over John's bizarre and hurtful tendencies for decades.
"I had lived this strange existence for most of my marriage and I didn't want to think it was for no reason … this was just his personality," Penny said. "That would've been horrible."
As the Hiltons now learn to live without John, other families are enduring the same tumult that Penny and her children once did. At least one family is starting to find ways to combat the problem.
Mike Adamle, a former NFL running back who has worked as a sportscaster for NBC, WWE and other companies, is fighting through many of the same symptoms John had.
Throughout the early 2000s, Adamle's symptoms evolved from mild and infrequent moments of confusing behavior into more aggressive and continual episodes, his ex-wife Kim Adamle said. Around 2008, his behavior dramatically worsened, becoming violent and inexplicable. Mike's symptoms, which line up with those that characterize CTE, led to seizures and forgetful moments while he was live on television. Violence at home caused an eventual divorce from Kim.
But in recent years, Kim and Mike have rekindled their relationship and are working together to mend his diseased brain. Comprehensive brain tests showed that Adamle's brain volume decreased by 10 to 12 percent between 2008 and 2016, heavily affecting the parts of his brain that dictate planning, memory and critical thinking, Kim said.
The Adamles asked doctors what they could do to counter the damage. They didn't have any groundbreaking answers, recommending a healthy diet and an active social life.
Kim helped Mike implement a strict lifestyle of diet, exercise and therapy with the goal of rebuilding brain volume to replace what Mike is steadily losing. He eats low-glycemic, anti-inflammatory foods such as eggs, oatmeal, berries, greens and salmon. His exercise includes biking, swimming and ballroom dancing to stimulate the brain. And his therapy involves challenging himself, which he has done through singing lessons, improvisation classes and constant communication with people.
Kim said those social stimulants make a noticeable difference in Mike's ability to function.
"If (Mike) goes a day where he's not working out and/or spending time with people, his function goes right down," Kim said. "We can't stop the deterioration in the brain, but we do know that we can promote new brain growth."
"If (Mike) goes a day where he's not working out and/or spending time with people, his function goes right down. We can't stop the deterioration in the brain, but we do know that we can promote new brain growth."
-Kim Adamle, ex-wife of former NFL running back Mike Adamle
Brain tests in December revealed that the Adamles' approach is working. Mike's total brain volume remained the same between early 2016 and December 2017 after shrinking 10 to 12 percent during the prior eight years. Kim said conversations with neurologists, including Robert Cantu at Boston University, have led the Adamles to believe that Mike's progress is a direct result of his altered lifestyle.
The Adamles' methods are not a be-all, end-all solution for CTE or other chronic brain disease. But they do serve as a single case study of how an ultra-healthy lifestyle could slow down the progression of brain disease, a realization that — if found through further research to be true — might help many more NFL families in the future avoid what Penny and her children went through.
The Adamles have begun work on Rise Above: The Mike Adamle Project, an effort to connect families with resources to help mitigate the symptoms of CTE and traumatic brain damage.
"I know what it's like to raise kids," Kim said. "This is 100 times harder."
Large-scale research such as McKee's is also aiming to combat chronic brain injuries caused by football. Down through the high school ranks, helmet innovation, safer tackling techniques and increased education for players are all part of the fight against football's destructive nature.
At least four states — Illinois, New York, Maryland and New Jersey — have considered bills to ban youth tackle football, but none have been voted into law yet. Youth football has not been associated with CTE, but such a ban would help decrease the total number of hits a player takes to the brain during his lifetime, which research suggests is one of the most direct causes of the disease.
On the professional level, the NFL passed a new rule in March that will penalize and potentially eject players who lower their heads to initiate contact. It's unclear how that rule — the latest of a number of rule changes the NFL has made in recent years — will be interpreted during games and whether it will improve player safety.
It may take decades for a tangible change to occur in the rate of former players who suffer from CTE. So far, such a rate has yet to be determined at all. The speed of research is limited by brain donations and deaths of former players because CTE can currently be diagnosed only after someone has died.
On paper, the NFL seems to be becoming safer, but this change is recent and hasn't been proven to reduce brain trauma. The violence of the NFL could continue to afflict players' brains for years to come.
In the meantime, the members of Women of the NFL will focus on supporting each other and their men, Nesbit said. Those involved with her group aren't out to take down the billion-dollar industry of professional football. Instead, they resolve to assist their partners when they come home.
"We want solutions," Nesbit said. "Our hearts are with our men."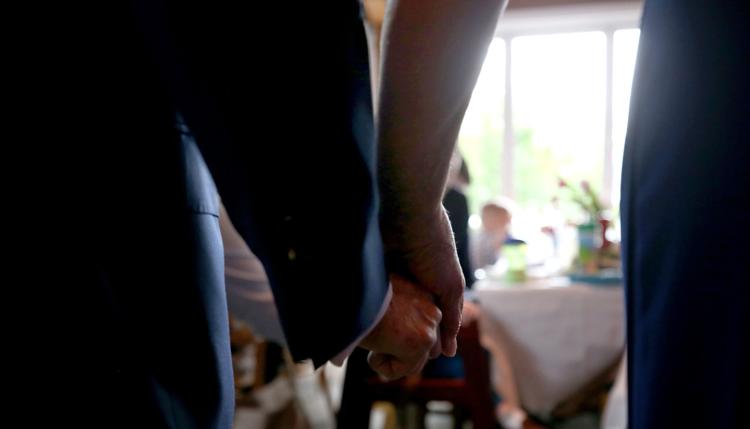 Fifteen months after John's death, Penny sits in a Starbucks in Chesterfield on a muggy, 90-degree Friday afternoon.
She lives outside of Atlanta now. She doesn't miss much of her past. With a sapphire ring on her finger and the love of her life in the seat across from her, her worries are few. Her future looks as bright as her past was dark.
Penny is back in Richmond to take another step away from her past. She will soon marry Robert Weakley, the friend who helped her through the later years of John's life.
At a slim 5-foot-7 and with a sharp mind, Robert, 72, is strikingly different than John was at that age. He is patient, loving, protective and understanding. Penny is still getting used to that, but her relationship with Robert allows her to be happy and live her life without the fear that each mistake will grow into a storm of guilt and blame.
"I felt like I was already dead," Penny said. "He brought me back to life."
Penny and her family gathered at The Boathouse at Sunday Park on a recent Saturday. It was there that Penny and Robert said, "I do." Penny Hilton became Penny Weakley.
Her relationship with Robert began as John's life was coming to an end. Her children are her biggest supporters, encouraging her to move on because they know how difficult her life has been until now.
Erin and Johnny loved their father and said the good moments outnumbered the bad. Still, they won't let their children play football because of what it did to their father. When they think about John now, they try not to remember the later years of his life. Earlier memories bring more joy.
Unlike her children, Penny, now 70 years old, doesn't cry when she remembers John. His memory doesn't bring her the same stress that much of his life did. She is at peace, and so is he. She will always love him, she said, and she now knows he was not responsible for the damage he caused.
To her, much of that blame lies with football.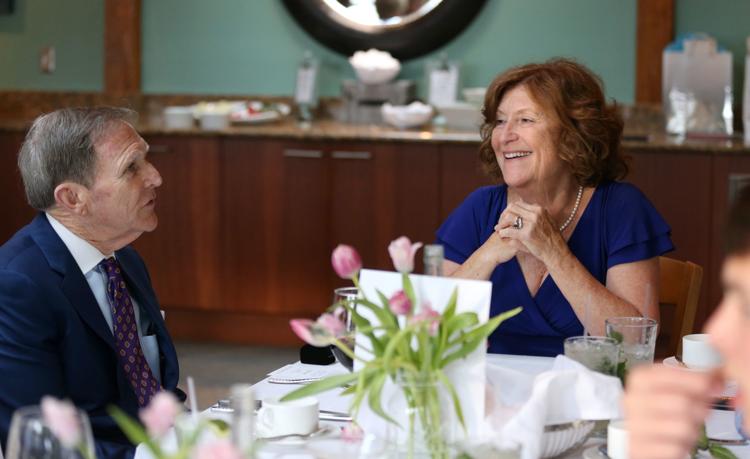 804-649-6891
@CharlieBroaddus