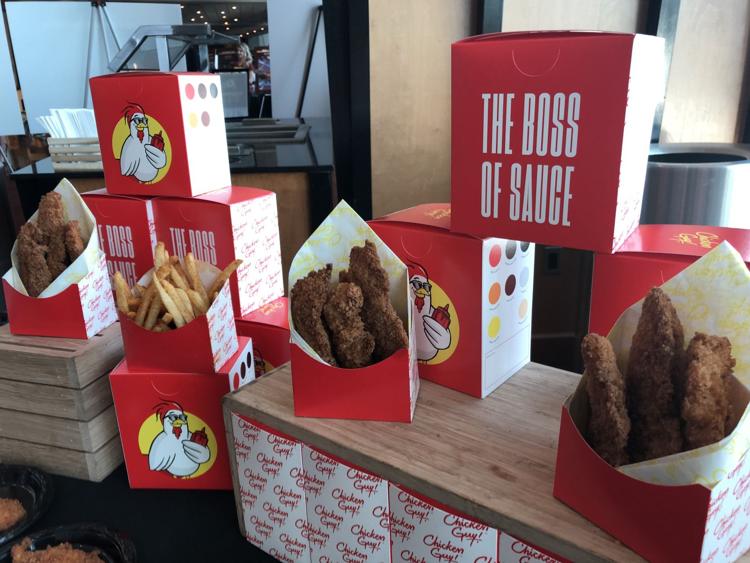 Flavortown is coming to FedEx Field.
The Washington Redskins unveiled the newest improvements to their home stadium on Wednesday.
Among them is the recently-launched "Chicken Guy" restaurant, the brainchild of celebrity chef Guy Fieri.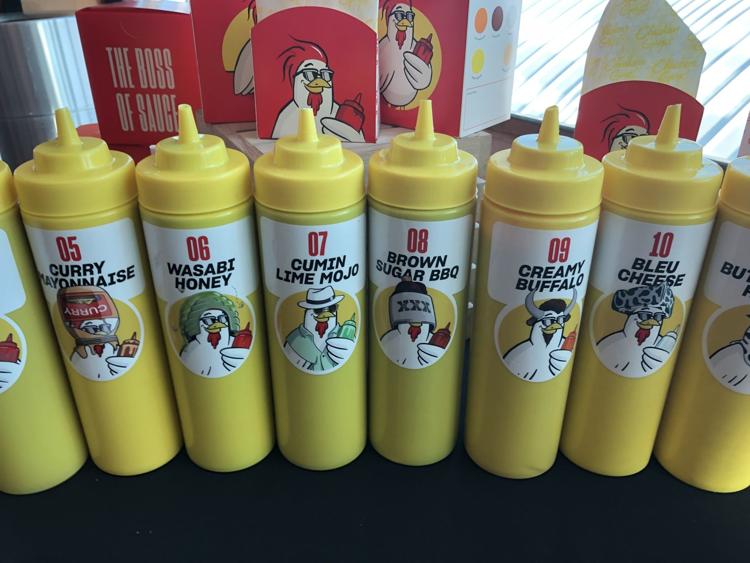 Fieri's restaurant will serve chicken tenders at all Redskins games, which can be paired with one of 22 unique dipping sauces. (From the promo materials: "They don't call Chicken Guy the Boss of Sauce for nothin'!")
This will be the second outpost of Fieri's restaurant, which he ultimately hopes will spread across the nation.
"We're always poking around seeing what we can bring in," said Chris Bloyer, Redskins senior VP of operations and guest experience.
"We tried it and said, 'Wow, this is really good, how do we do this?'
"So over the last six weeks or so, we've been working on, what's it going to take to get it here."
They landed the promising young chicken restaurant, which they'll pair with promising young Redskins quarterback Dwayne Haskins Jr. this season.
But one question remains unanswered - will Fieri make it to a game?
"We hope so," Bloyer said. "We're working on it."