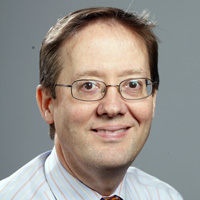 Former Rep. Scott Taylor, R-2nd, officially announced Monday that he is dropping his U.S. Senate bid and will seek to reclaim the U.S. House s…
Former Vice President Joe Biden is the only Democratic presidential hopeful currently outpacing President Donald Trump in Virginia, according …
U.S. Sen. Ted Cruz, R-Texas, has endorsed Del. Nick Freitas, R-Culpeper, who is seeking the Republican nomination to run for Congress next yea…
Virginia voters are nearly evenly split on whether President Donald Trump should be impeached and removed from office, but more disapprove of …
It appears all's fair in love, war and presidential primaries.
Three contests in the House of Delegates remained in the balance Wednesday, making unclear the extent of Democrats' majority in the chamber. D…
A friend back home in Arlington starts scrounging for World Series tickets. He says: "We can sit behind the plate for 19."
"$1,900?" I ask.
"No," he says, "$19,000 - but we get free food!" I tell him to keep looking.
A sundial amid the newly dedicated monument that honors 400 years of women's contributions to Virginia includes a familiar typo.
Beth Macy, a veteran journalist and best-selling author based in Roanoke, will join the Richmond Times-Dispatch on Oct. 14 at the Virginia Mus…
If anything is to result from this week's Virginia State Crime Commission hearings on gun violence, it won't happen soon.
View all