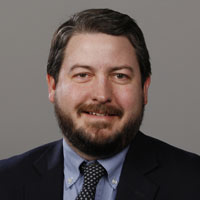 Recent controversies involving state Sen. Amanda Chase, R-Chesterfield, including her cursing at a Capitol Police officer who wouldn't let her…
Word of the Richmond Folk Festival spread to Salt Lake City, Utah, when Lyn Buxton's sister-in-law, Cynthia Gifford of Chesterfield County, to…
Sen. Siobhan Dunnavant says in a TV ad that she supports a federal ban on bump stocks, the devices that allow continuous firing of a semiautom…
Antonio Passaro Jr. was burned out from working on child porn investigations as a Virginia State Police special agent.
Del. Nick Freitas, R-Culpeper, and Tina Ramirez, a candidate for the Republican nomination in Virginia's 7th Congressional District, joined mo…
Tina Ramirez, a Republican candidate for Virginia's 7th Congressional District, spoke during Friday's demonstration outside the office of Rep.…
Two of the men who run Virginia's Democratic Party came to the Richmond home of Joe Morrissey on Wednesday to host a fundraiser for him and ma…
First-term state Del. Kelly Convirs-Fowler, D-Virginia Beach, said Wednesday that she's pregnant with her third child.
The Chesterfield County GOP notified hometown state Sen. Amanda Chase on Monday that she was being kicked out of the local party following a s…
Democrat Pohl challenges incumbent in traditionally conservative district.
View all