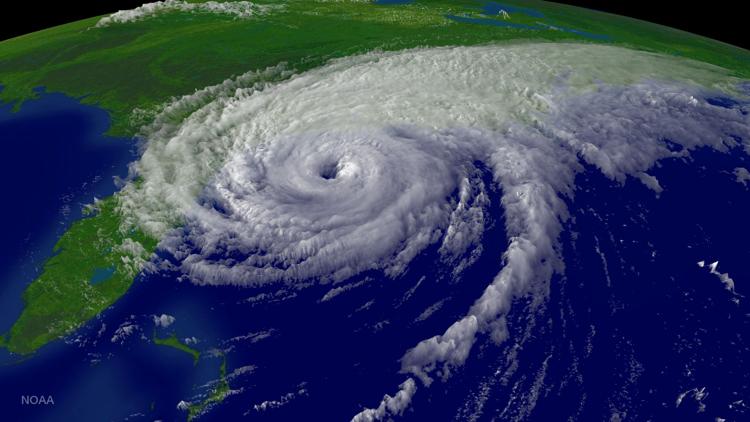 What was the biggest rainstorm on record in central Virginia?
The question sounds simple but the answers are nuanced.
It depends on which county you're in, and sometimes it comes down to the part of town.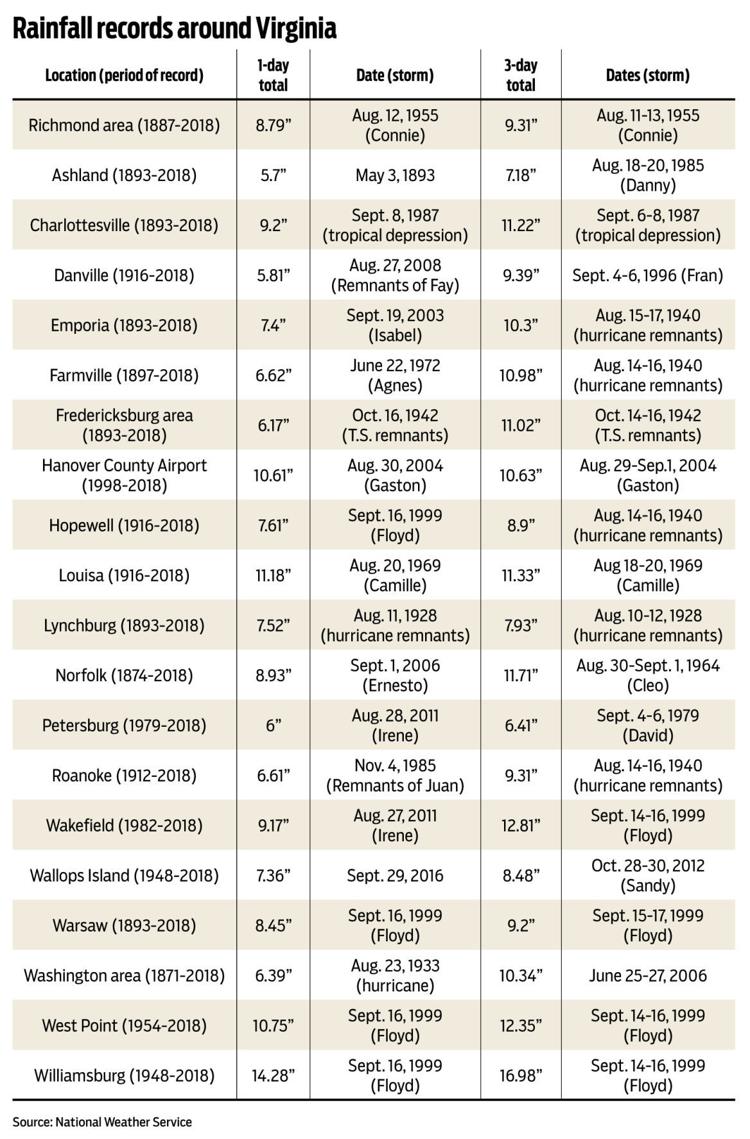 As we saw last week, rainfall totals can vary greatly over a small distance even when everyone catches the downpours.
We're lucky to have lots of rainfall data these days: radar estimates, personal weather stations that feed into websites, and a small army of observers who submit reports to the National Weather Service.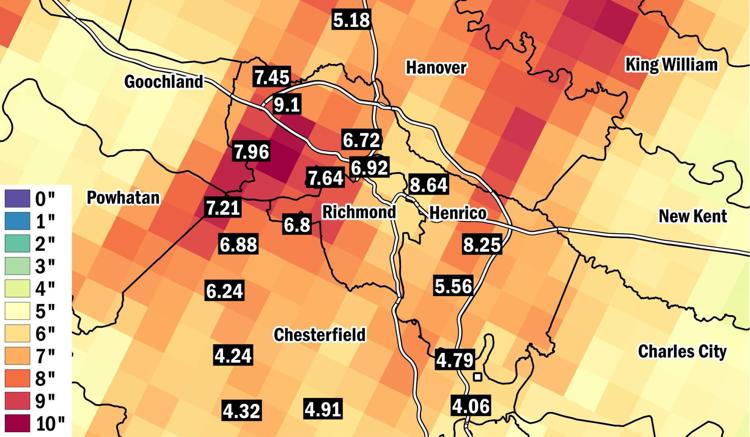 Those backyard reports are critical information, but they usually don't come with decades of history from the same location.
High-quality, long-term records exist for most major airports, plus a handful of towns across the region with official National Weather Service observers.
There are still gaps between those stations, so that leaves us with a bit of uncertainty for the places in between.
During our typical summertime storms, everyone's seen an example of how it can rain furiously in one neighborhood but not the next.
But most of the weather events that bring us truly extreme rain totals and flooding are also expansive systems like stalled lows, stationary fronts and tropical systems that cause wide swaths of heavy rain.
When you look around at the all-time record 1-day and 3-day rainfall totals for cities in central and eastern Virginia, the vast majority were either from hurricanes, tropical storms or their disorganized remnants.
The resulting flooding is rarely the same from storm to storm. It depends on factors like the footprint of heavy rain, the topography it falls into, and how soil and land use affect drainage.
Some major James River floods were caused by hurricanes that dumped incredible rain on the Blue Ridge mountains but left Richmond with relatively small totals. 1969's Hurricane Camille was likely responsible for the state's heaviest rainfall, which led to deadly mudslides and flooding. National Weather Service reports mention "substantiated amounts of up to 31 inches" in Nelson County, while Richmond measured 2.68 inches.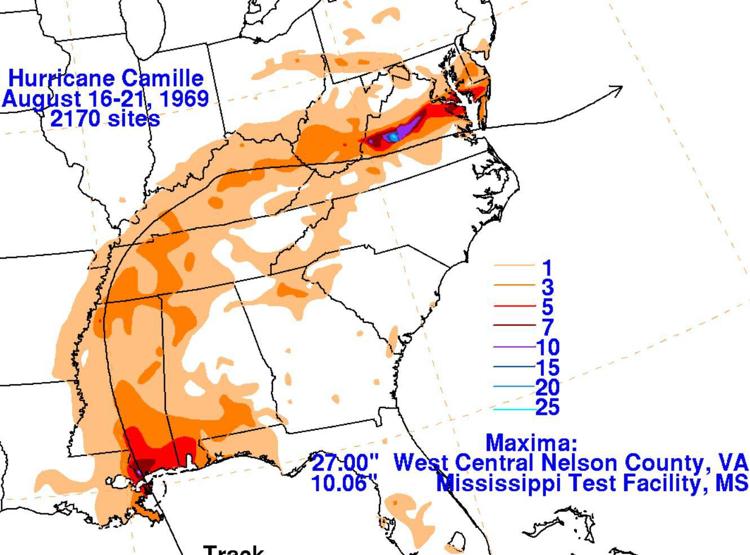 The opposite can be true: some of the most dramatic flash floods in the metro area didn't trigger major problems on the James because the rainfall was mainly right on top of the area.
We don't know when we'll see our next major rainstorm in this area, but it's safe to say that it won't look exactly like one we've seen before.