Storms are disrupting Independence Day plans across central Virginia, but we'll be keeping an eye on it here.
Rain and storms are widespread across central Virginia, but the heaviest activity is now heading south over the Tri-Cities.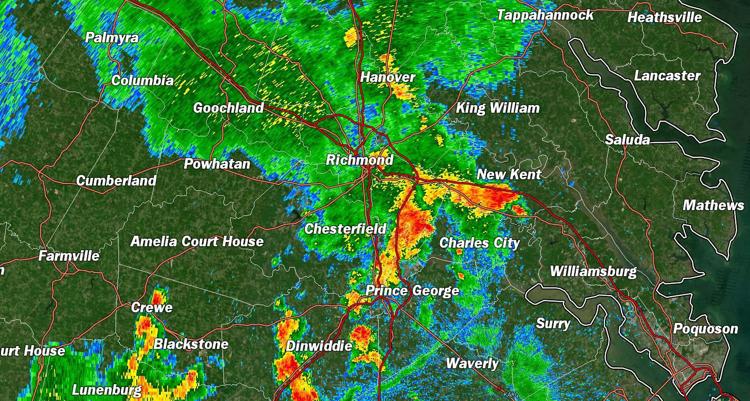 There's a good chance that we'll continue to see light-to-moderate rain around metro Richmond with occasional thunder between now and sundown, which isn't great news for fireworks plans.
Parts of Richmond, Henrico and Chesterfield have already seen up to 2 inches of rain this afternoon, with more coming down.
The National Weather Service in Wakefield advises that streams, creeks and poorly-drained streets may have high water through 9 p.m.
As always, respect the lightning threat and stay in if you can still hear thunder. If you can hear thunder, you're close enough to be struck by lightning.
Rain and storms will taper off this evening and overnight, but more are likely to pop up with Friday's heat.