Update 2:45 p.m. Monday: The National Weather Service in Morehead City, N.C., confirmed Monday that a EF2 tornado hit Emerald Isle while Hurricane Dorian lashed the Carolinas on Thursday. 
In as statement issued Monday morning, the weather service said between 9:02 a.m. and 9:31 a.m. a waterspout near Bogue Inlet pier came ashore as a tornado that had a maximum wind speed of 115 miles per hour.
The twister's path was 200 yards wide and 13 miles long. 
"The waterspout was quite large when it was offshore and was viewed by the Bogue Inlet pier web cam courtesy of surfline. The most intense damage was found here," said the NWS summary of the incident. "In the middle of the path, where the winds were strongest, numerous RV type homes suffered complete destruction."
There were at least three dozen preliminary reports of tornadoes across eastern South Carolina and eastern North Carolina during the passage of Dorian.
Read the full report HERE.
---
Thursday: A North Carolina beach town is reporting damage from a tornado that was spun off as Hurricane Dorian approaches.
Emerald Isle, North Carolina, said in a news release on its website that the waterspout touched down around 9 a.m. Thursday. More than a dozen campers were knocked on their side, their metal skin mangled and twisted. Some were flipped upside-down, with their tires now aimed toward the sky. A blue beach chair was left dangling, suspended in the wires that held up a power line. Other power lines were downed across a parking lot, where trash was strewn everywhere.
Other tornados spun off by Dorian's outer bands struck other areas along the coast.
By late morning, heavy rain was falling sideways, trees were bending and traffic lights were swaying as Emerald Isle hunkered down again. The city was ground zero in 1996's Hurricane Fran, which was the last major hurricane to make landfall in North Carolina. Emerald Isle also weathered Hurricane Florence in 2018 and a half-dozen other hurricanes in between.
Damage is being assessed after a tornado touched down in Emerald Isle. During hurricanes, tornadoes can form quickly with little warning. The threat of tornadoes will persist across portions of central & eastern NC through Fri. as Dorian's bands expand north.

🎥 by Carteret Co. pic.twitter.com/9QYFiUBNHA

— NC Emergency Managem (@NCEmergency) September 5, 2019
Dorian's maximum sustained winds have dropped slightly to 110 mph (175 kmh), making it once again a Category 2 hurricane.
That's still strong enough to cause damage along the coast of the Carolinas, where the storm is now close enough for hurricane-force winds to hit land.
Forecasters say Dorian's center at 11 a.m. EDT was about 50 miles (80 kilometers) east-southeast of Charleston, South Carolina, still moving north off the coast at about 8 mph (13 kmh). Hurricane-force winds extend outward up to 60 miles (95 kilometers) from the center and tropical-storm-force winds extend outward up to 195 miles (315 kilometers).
The National Hurricane Center says large and destructive waves up to 8 feet high could be seen in Myrtle Beach if peak surge happens during high tide.
---
60 photos of Dorian damage and recovery along the N.C. coast
69816970_2446256888792707_9170978327811325952_n.jpg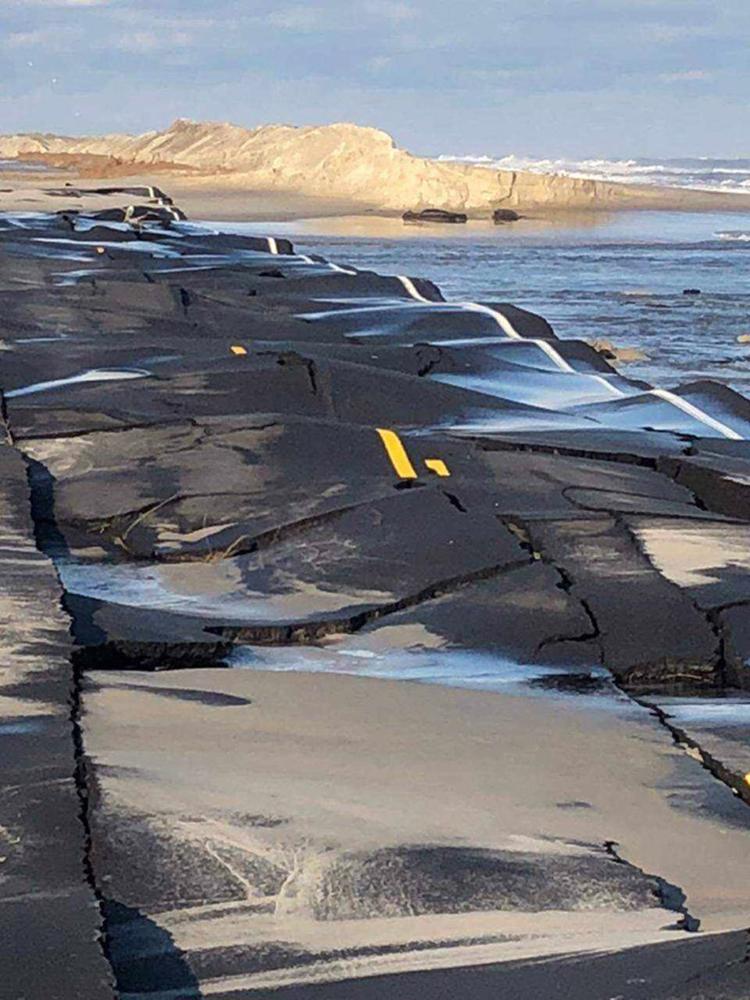 69987491_2449283165156746_7326475223492984832_o.jpg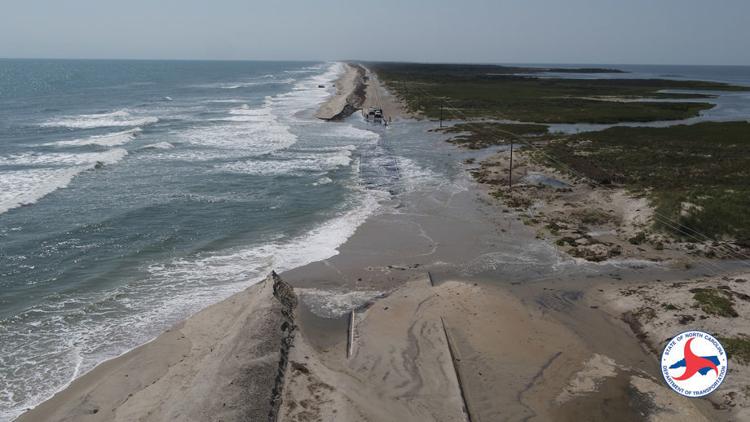 70462448_2449282985156764_3041284424109916160_o.jpg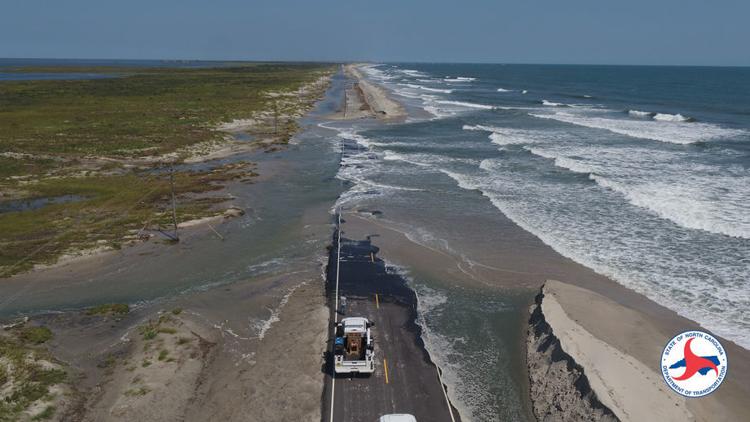 69836285_2449283238490072_9044725663906398208_o.jpg
69934045_2449283095156753_4760647218103320576_o.jpg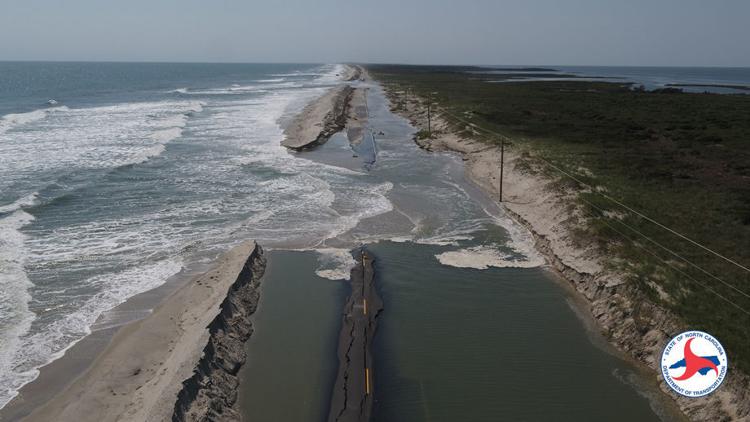 69541348_2445824842169245_7381746904222138368_n.jpg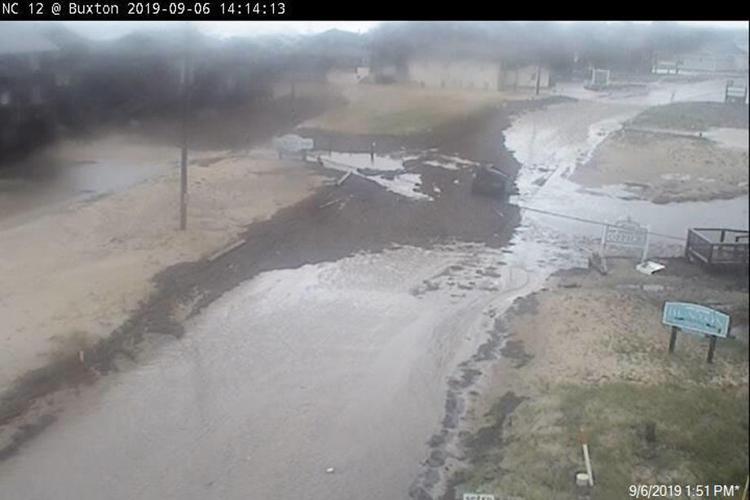 69737342_2445824815502581_6012671644206628864_o.jpg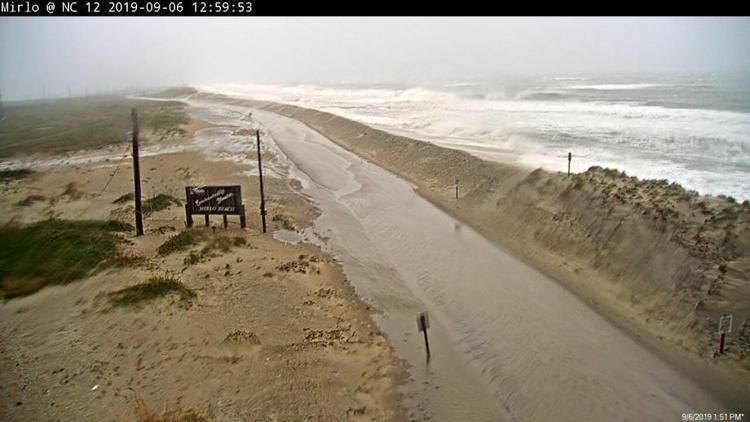 70877998_2447778601973869_7662011640753160192_o.jpg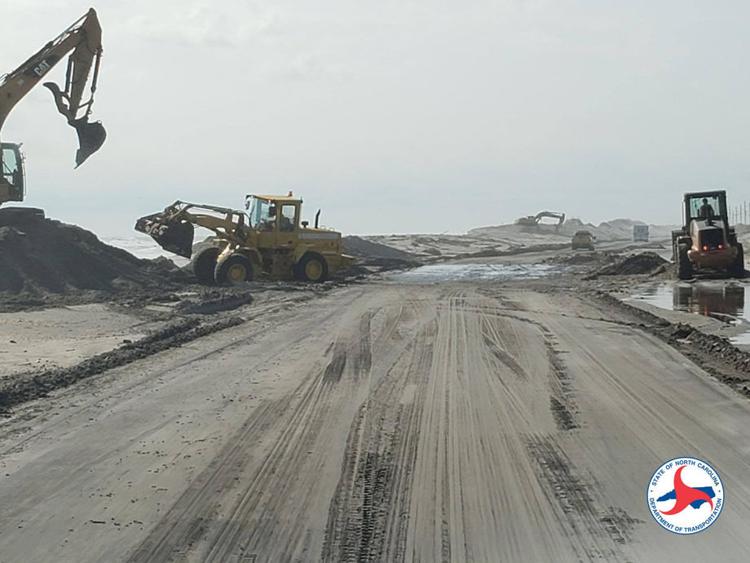 70835000_2447778511973878_1444553971598360576_o.jpg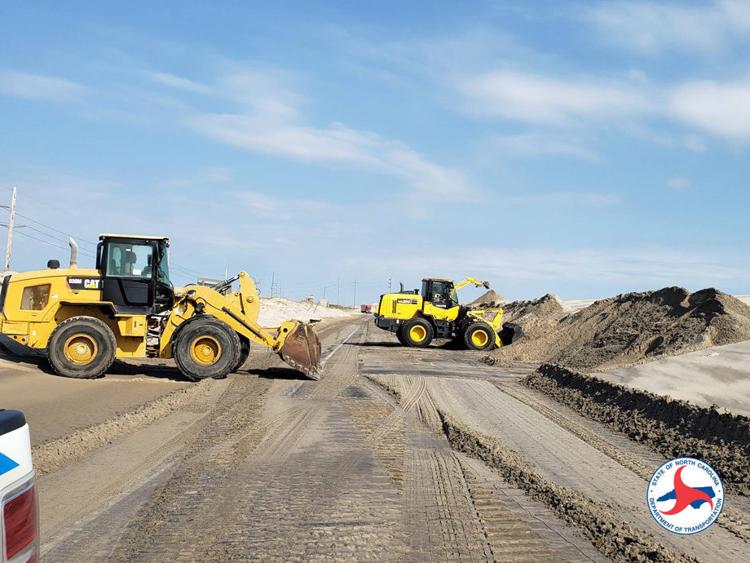 69870352_2442192842532445_4879881394345476096_o.jpg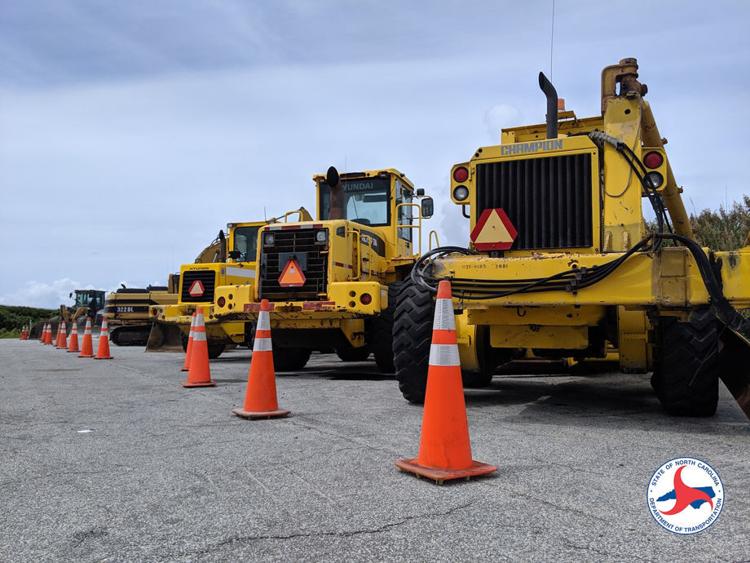 69911589_2447778831973846_1884298531821322240_o.jpg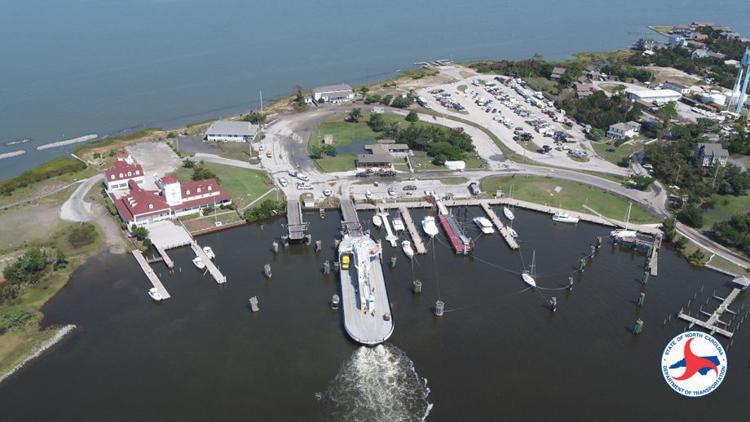 70451553_2447778751973854_6832710222478311424_o.jpg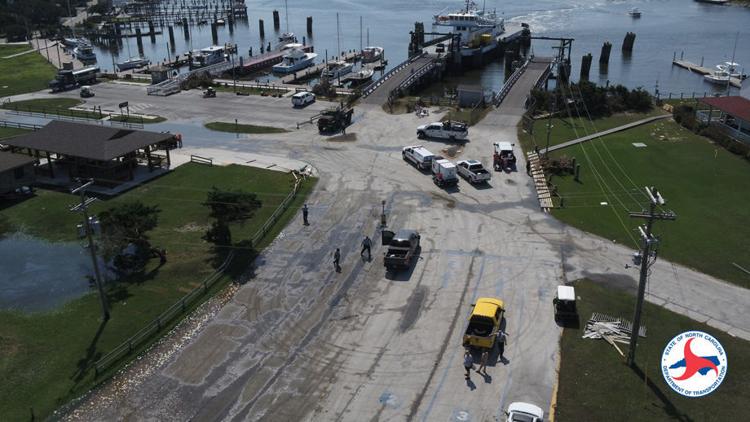 -- HIDE VERTICAL GALLERY ASSET TITLES --