The Richmond area just saw its heaviest rainfall in years — nearly 10 inches in some neighborhoods over the past week — and the resulting flash floods triggered memories of some other infamous storms.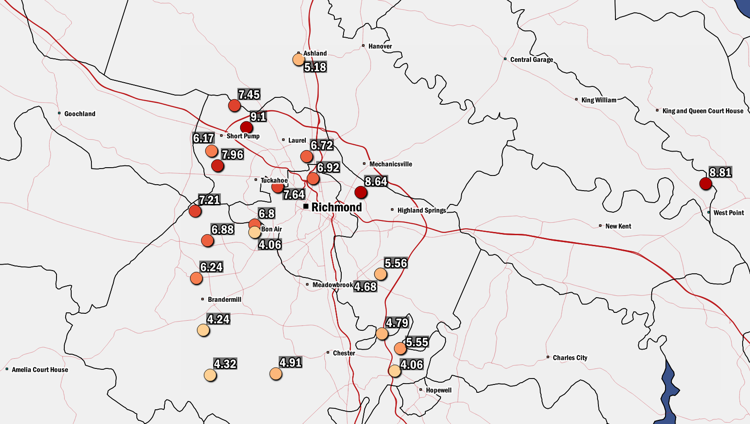 The last time the metro area saw more rain in a shorter period of time was during Gaston's deluge of Aug. 30, 2004.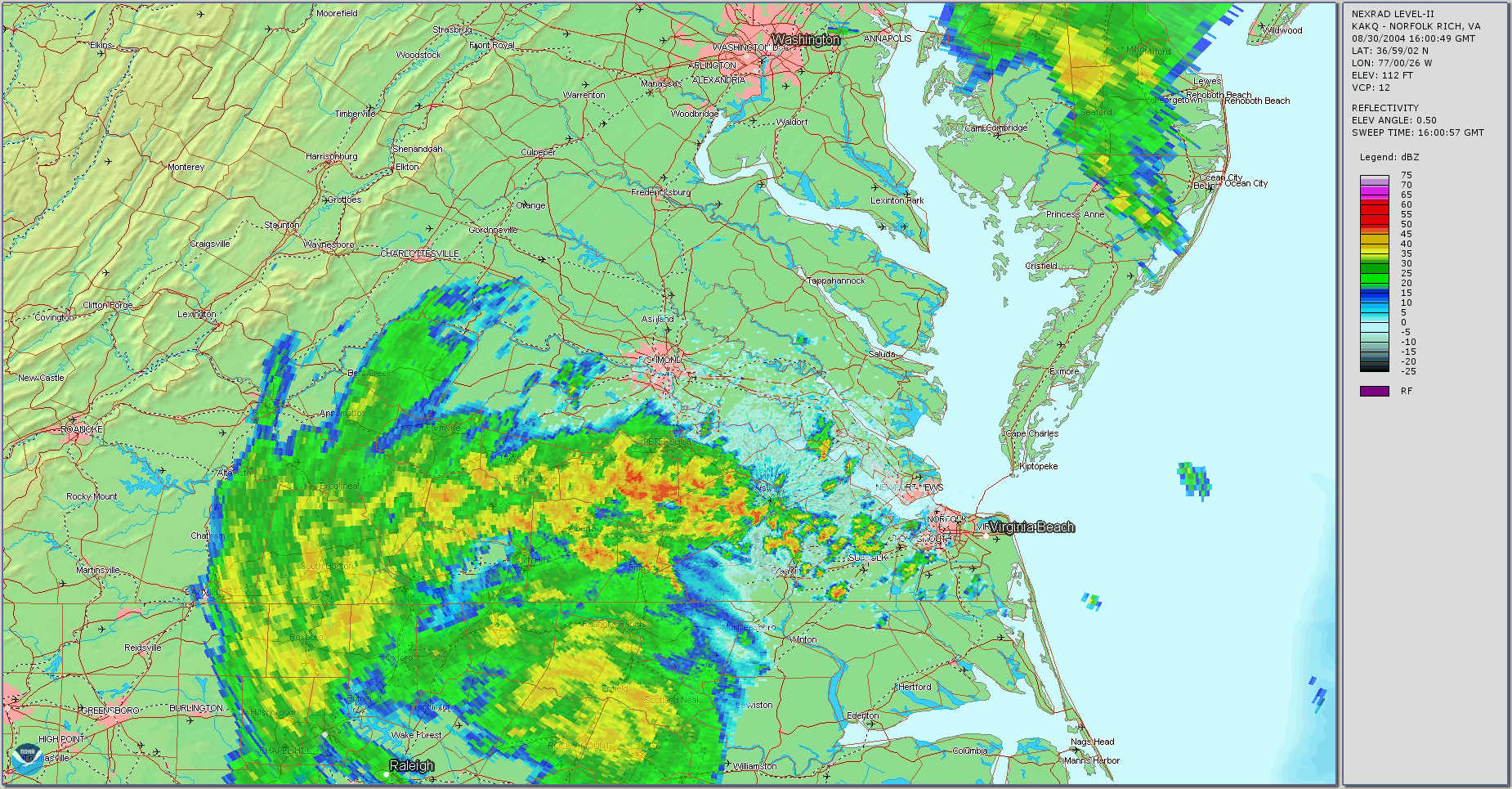 Gaston came ashore as a hurricane in South Carolina, then arced northeast and inundated Richmond in only 8 hours.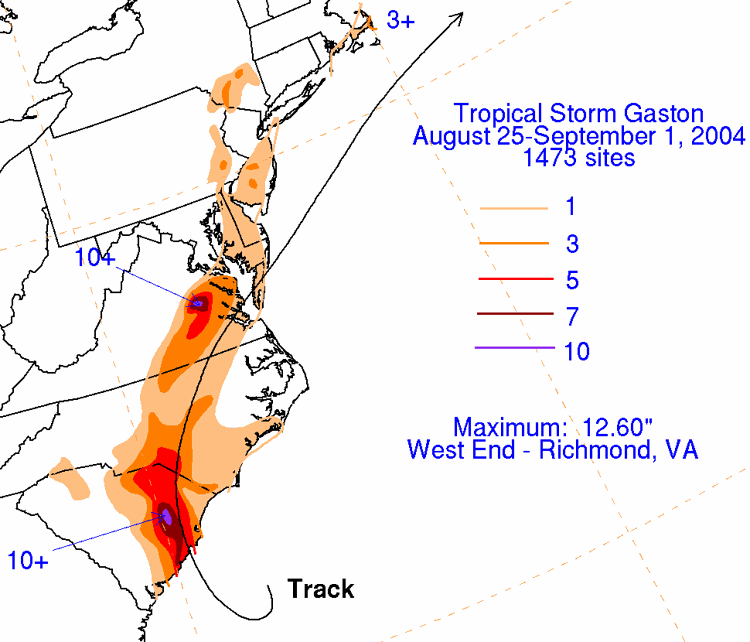 Up to 12.6 inches fell in the West End that day, while the airport picked up 6.68 inches.
The latest rainstorm didn't have a name and it played out over a few days, but it will be memorable in its own right.
Here's a timeline of totals from the official rain gauge at Richmond International Airport between Wednesday and Saturday afternoon, according to the National Weather Service.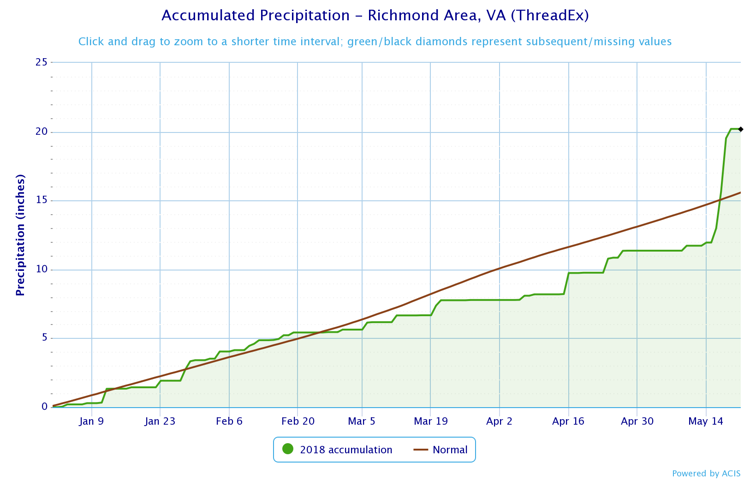 Thursday: 2.67 inches, which beat the daily record of 2.16 inches from May 17, 1932.
Friday: 3.86 inches, which was noteworthy for several reasons.
For starters, it was the wettest day we've ever seen during the month of May.
Richmond's daily precipitation records date back to 1887, and the wettest May day had previously been May 20, 1889, with 3.22 inches.
It clearly passed the previous daily record of 1.67 inches from May 18, 1992.
It was the first time Richmond set consecutive daily rainfall records since September 2010.
Saturday: 0.68 inches. (Updated: previously reported as 0.67 inches through 5 p.m.)
Combined, that was 8.25 inches during the four days that a stationary front meandered across our region.
Add in the 0.23-inch from last Monday's severe storm and that was 8.48 inches over the course of the week.
The last time Richmond International Airport measured a rainier week was when Hurricanes Connie and Diane tracked up from North Carolina in back-to-back fashion in August 1955.
Connie dumped 8.79 inches of rain on Richmond in one day alone, which remains the all-time daily rainfall milestone.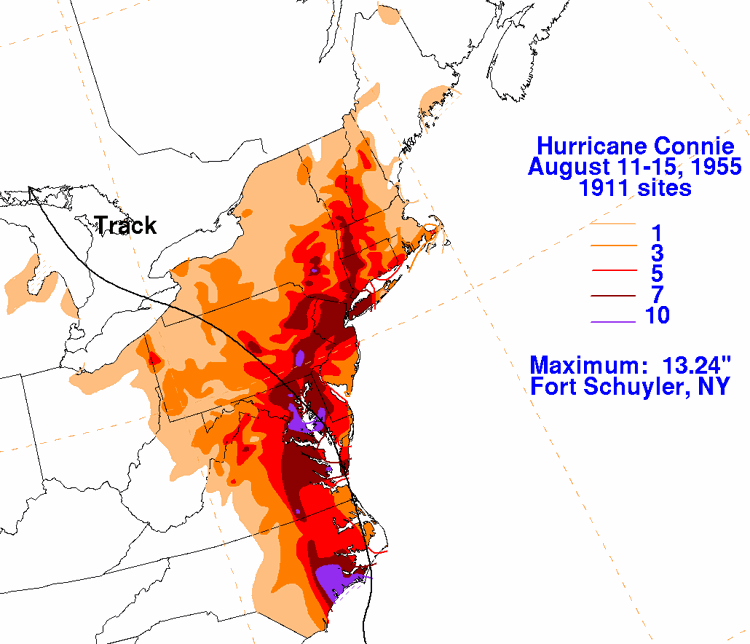 Even though this recent rain wasn't caused by a tropical cyclone, the comparisons are somewhat appropriate.
An air mass that originated in the tropics was funneled north into our region and wrung out by a stubborn stationary front.
Every corner of Virginia was soaked by the resulting downpours, but the west-to-east arrangement of that front focused the heaviest amounts in a zone stretching from Roanoke and Martinsville to the Northern Neck.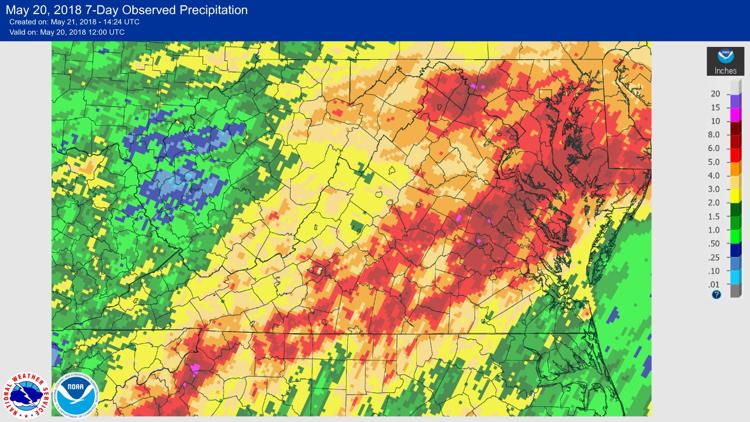 Totals varied significantly from town to town, with roughly 10 inches in some western portions of Chesterfield, Henrico and Hanover counties, and about 3 inches in other parts of central Virginia.
Richmond's official monthly rainfall for May 2018 is already up to 8.84 inches as of Monday with 10 days left to go.
It's already the fourth-wettest May dating back to 1887.
The rainiest was May 2016 with 9.79 inches.