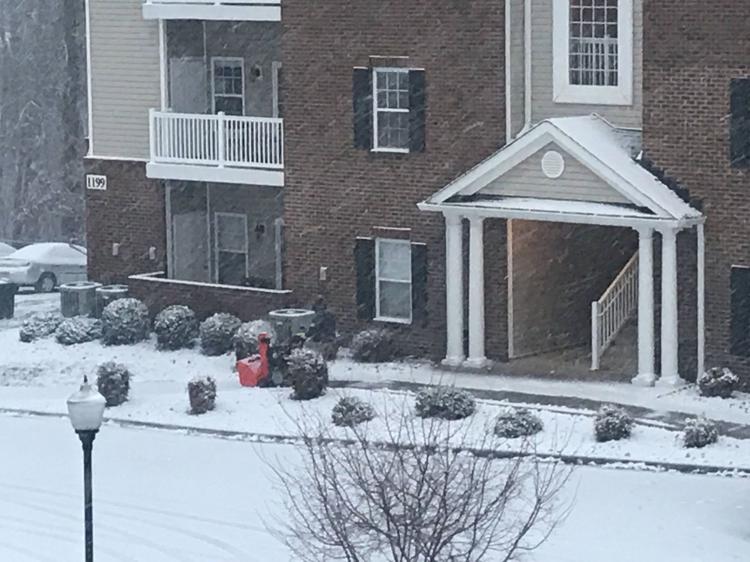 Snow has begun falling across the region, and the latest National Weather Service forecast calls for 9 inches in the city of Lynchburg.
Appomattox and Bedford counties to the east and west mostly fall in the same forecast range as Lynchburg, with 8 to 12 inches expected, according to a Sunday morning forecast from the Blacksburg office of the weather service.
Areas to the north are expected to see less snow: northern Amherst County's forecast is in the 6-to-8-inch range.
More snow is expected to the south of the Hill City. Southern Bedford and Campbell counties could see more than a foot.
The snow is expected to continue through Monday morning, with a chance of sleet tonight.
Today's temperature is expected to top out at 30 degrees. Tonight's low will be 25.
Monday will bring sunny skies and a high of 42 degrees.
Even farther south, Martinsville and Danville are forecast to see 14 and 15 inches of snow, respectively.
The entire region is under a winter storm warning, which means snow will make travel hazardous or impossible.
Heavy snow could bring down trees and power lines this afternoon, and utility companies are bringing in extra resources in anticipation. 
With the possibility of snow in the forecast again, take a look back at snowfalls past and see how many you remember.